My turn to post a pic or two...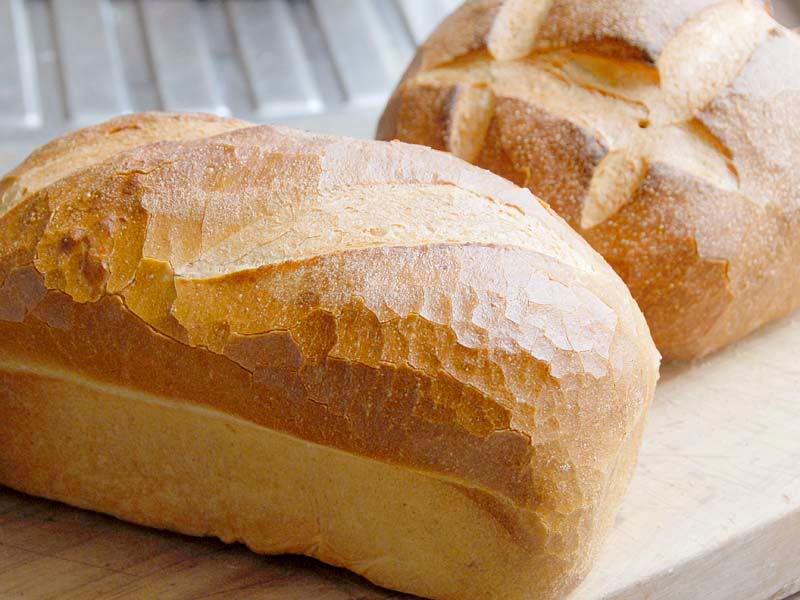 I thought it about time I started reciprocating with photos after all the awesome shots I've been viewing from you all since I joined The Feash Loaf three weeks ago.
I've been concentrating on getting my sourdough starter up and running and baking ciabatta loaves which my family have benn devouring ravenously.  But there has been a complaint from one of my daughters that she has no sandwich loaf with which to make her lunch.  So here is my first attempt at a plain white SL (two loaves: a Boule and some kind of regular loaf too )
I might take another pic of my ciabattas later and post them below.
Paul.