Leader's Sourdough Croissants
I completed a batch of Leader's Sourdough Croissants from Local Breads today. I used the metric weights and had no problem with the recipe; everything seemed to be correct as written. I baked one tray at the recommended 350º for 18 minutes but thought they weren't browning enough, so upped the temperature to 375º for the remainder.
They baked up fine--light, flakey and layered--, but have almost no flavor, being neither sour, nor sweet, nor buttery, nor anything else. I knew something was wrong when I couldn't smell anything when they were baking. What a disappointment! It's almost like the levain canceled out the flavor of the dough. I've tried at least 6 different croissant recipes over my lifetime and all have come out well except this one. I think they are destined for the trash.
If anyone has had experience with this recipe or has an idea as to their lack of flavor, please let me know.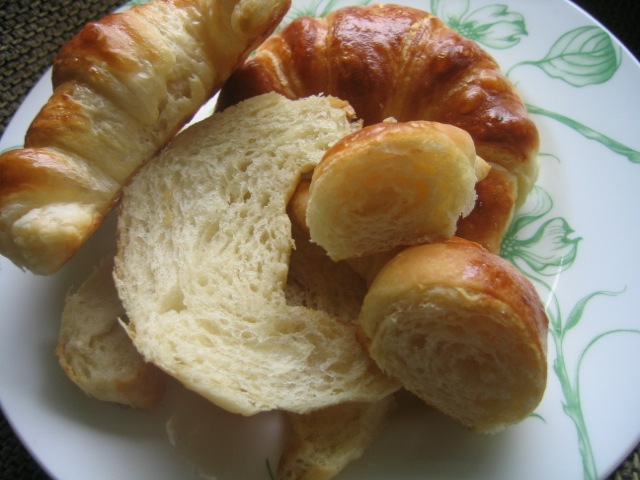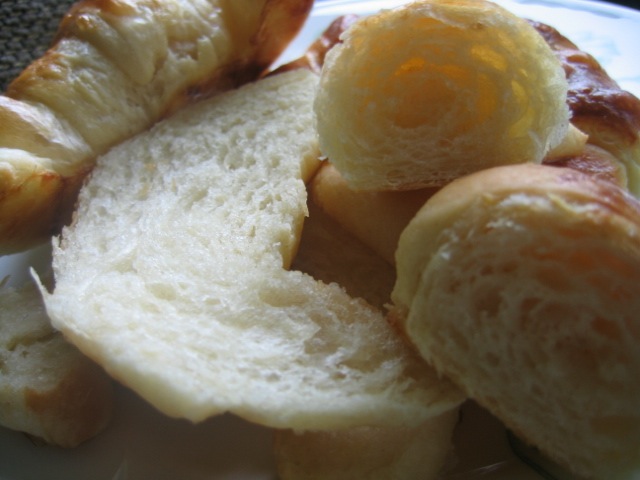 --Pamela