Pain Au Levain With Walnuts
This is the first time to try this bread and first bread I have made from Bread Alone by Daniel Leader & Judith Blahnik.  I wanted a nice loaf to go with a variety of cheeses and this made a nice choice...like it says thinly sliced it makes a nice compliment to cheeses.  It's delicious, I think the grated walnuts in the dough,  plus the fact that I have access to some very fresh nuts in my area made this bread even more tastier.  The crust also has a very pleasing crunch, chew and lot's of flavor.  The crumb was pleasing and so is the color the toasted walnuts lent to it...  I was surprised at the size of the two hugh torpedo shaped loaves the formula made.  Next time I will try his formula for Pain Au Levain with Pecans and Dried Cherries, we have cherry pie so I didn't want overkill on cherries...though I do love them.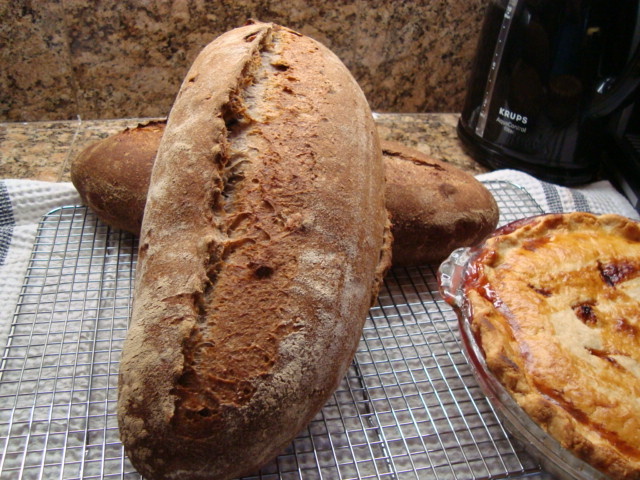 I Definately need to pitch my lame for new sharp one!!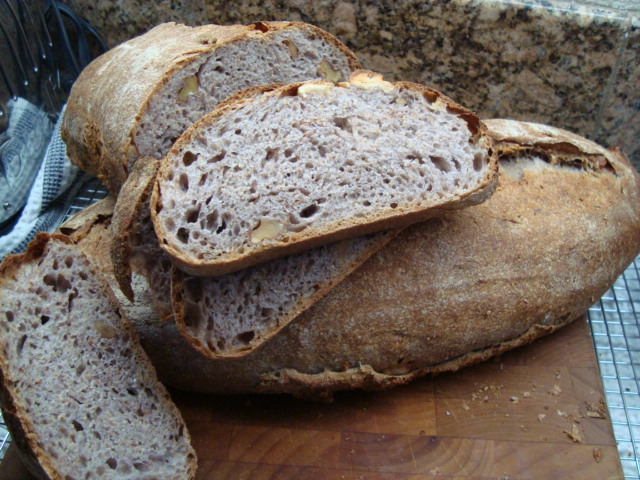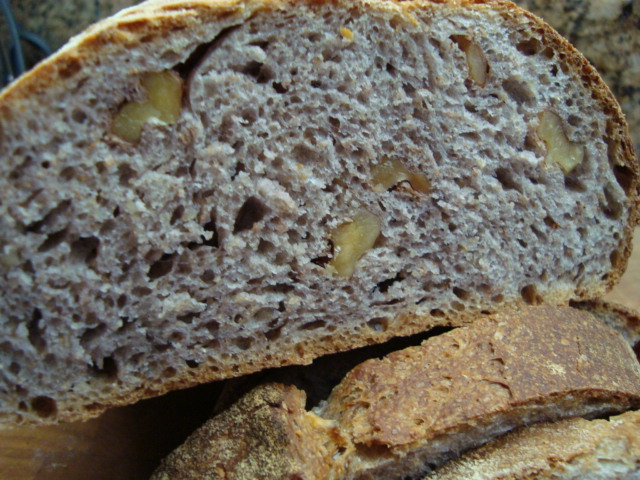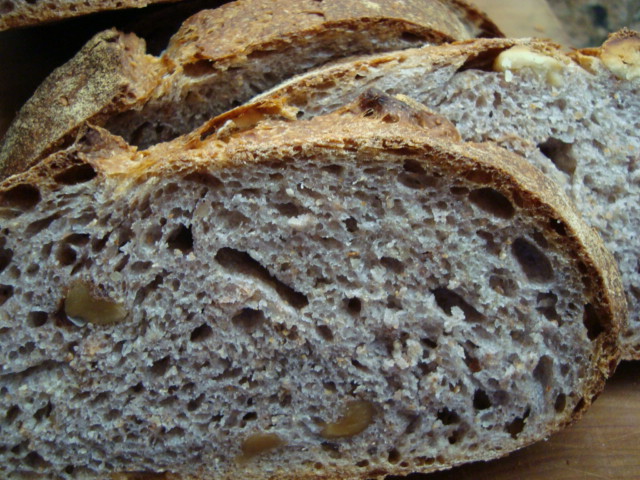 Sylvia