So i posted about a month ago about my sourdough being too acidic and turning into yuck.  The dough got really stringy and never rose.  So I threw it away and started over.  I followed the SOurdough 101 tutorial.  After about a week I had a starter that was doubling ever 4-6 hrs.  So I thought I was in business.  So I used the Sourdough recipe from KA.
1 c feed starter mixed with 1 1/2 c water, 3 c ap flour.  Let rise 4 hrs then retard in fridge over night.
Add 2 c flour, 1 T sugar, 2 1/4 t salt.  Knead, let rise 2-4 hrs. and so on.
So I followed the first part and the starter doubled in 4 hrs.  Then I put it in the fridge overnight.  This morning I mixed the dough and let it rise.  After 3 + hrs the dough had done nothing!!!!!  I mean nothing.  The night before it was all bubbly and everything.  So I tried to salvage the bread.  I spread it out like you would fold it and added 1 1/2 t yeast.  Then kneaded.  I let is rise for another and and got about a 60% increase.  At this point I was frustrated and needed to bake because of other daily interferences.  I but it in boule shapes and let rest another 1 20 min.  Then baked it.  This is what I got.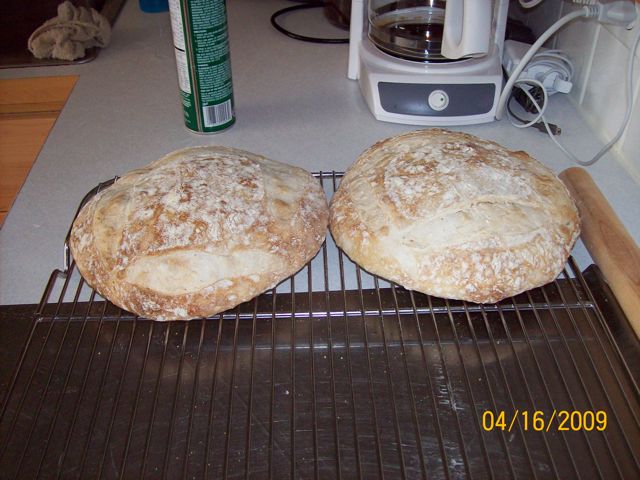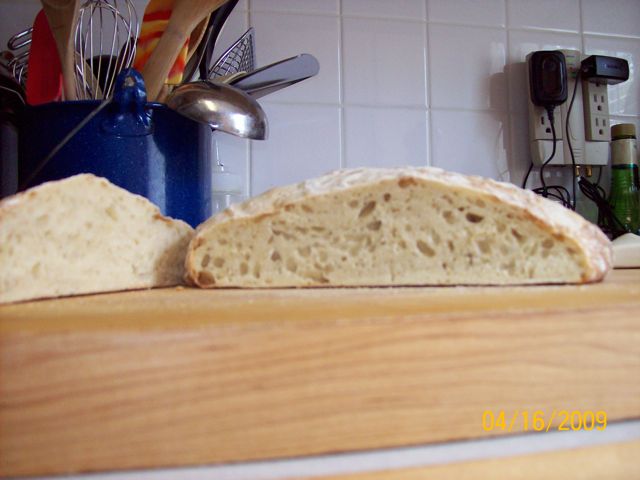 So needless to say I am about to give up on the sourdough.  The only reason I got the rise I did was because I added yeast after 3 hrs of trying to ferment the dough.  Why will my starter double but not the dough?  HELP!!!!