Mark Sinclair's Portuguese Sweet Bread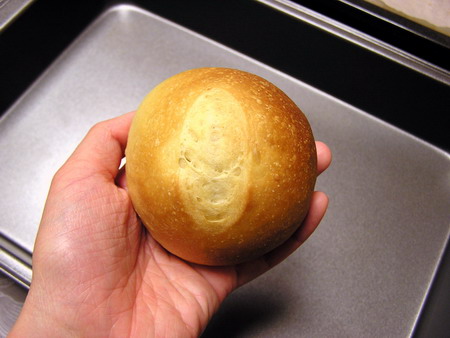 - What's a portuguese roll?
- Ohhhhhhhh, it's verrrrrrrry good.
So said Michael Stern during the April 4th episode of The Splendid Table.
They're mildly sweet with a touch of honey but don't taste "eggy" or like cake. The dough is a joy to work with and makes your kitchen smell wonderful as the buns are baking. I enjoy having them lightly toasted with a bit of jam, or just plain. I've heard they make excellent french toast, pulled pork sandwiches, or bacon, egg and cheese sandwiches too. They're simply excellent - in fact, someone told me it was even his/her new favourite bread.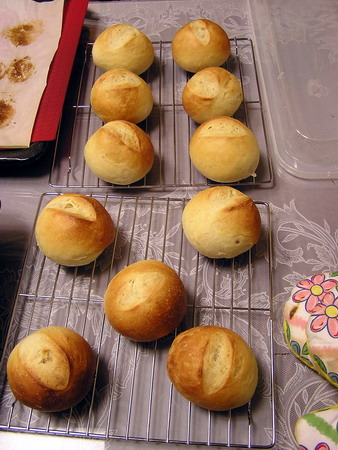 These have been a huge hit among other Fresh Loafers and I couldn't agree more. :D
Thanks for sharing this recipe, Mark!
The rest of the post is here.