My first try to use a starter to bake a sourdough bread was Mountaindog's Cherry Pecan Pain au Levain which was so dense and almost unedible.  I was sure something was not right with my starter.  So I requested MD post some pictures of his levains for me for guidance, which he did with nice illustrations.  I followed that to feed my starter for over a week and tried to build a levain with bubbles that would match those of MD's and finally I thought my starter was ripe enough to make breads, I tried the Country French Bread (Thom Leonard's), also from MD's blog :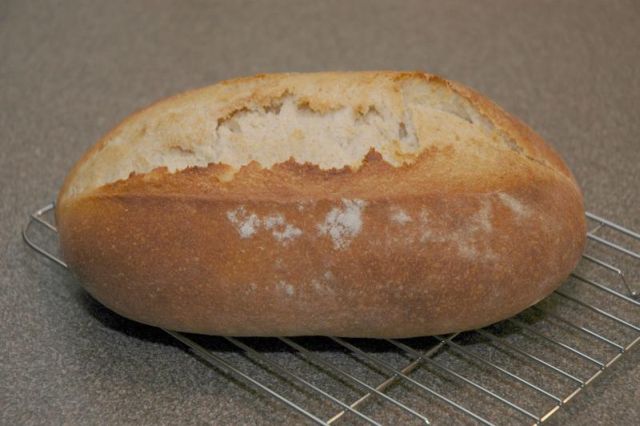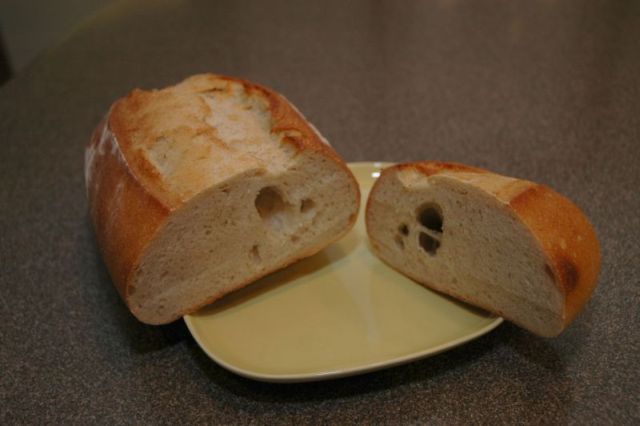 The crumb was still a little dense because I overlooked the part on folding.  So a week later I had another try and followed the recipe as closely as possible and this was a better one :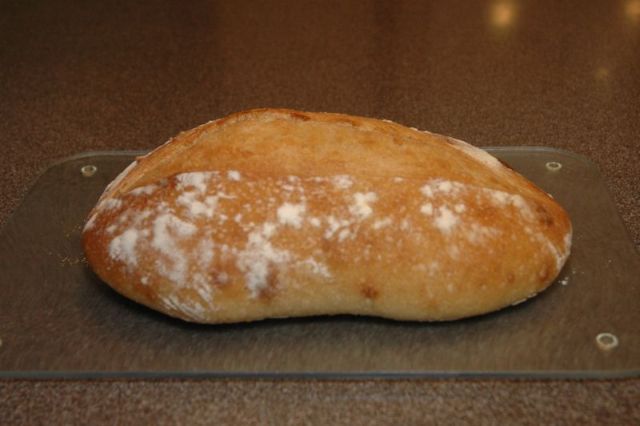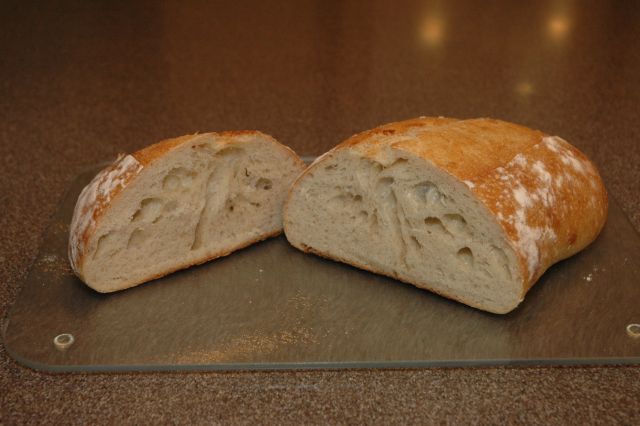 I was so happy that my starter finally is working and the following one is Richard Bertinet's sourdough bread with a small touch of spelt flour :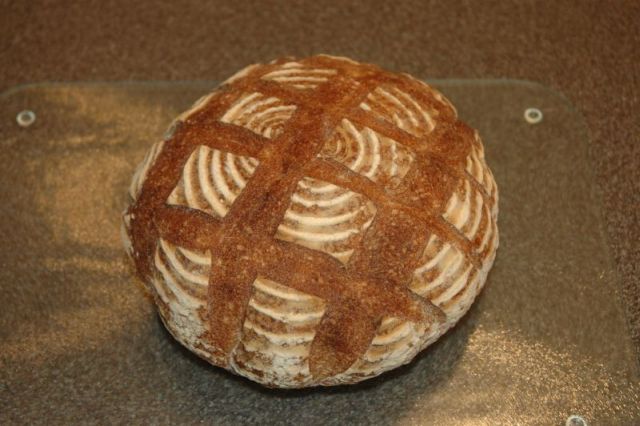 Honestly, I like the flavour of the Country French Bread more.  My next exercise will be the Pecan Cranberry Pain au Levain, again. 
I would like to thank everybody on this site for their generosity of sharing techniques, experiences, recipes, etc. and a special thanks to Mountaindog's encouragement!