Big Air Pocket Problem, Ideas?
Hey, I made a sourdough starter over about a week.  I then made a sourdough bread (Pain au Levain) with it.  Interestingly, this is what ended up happening to one of the loaves: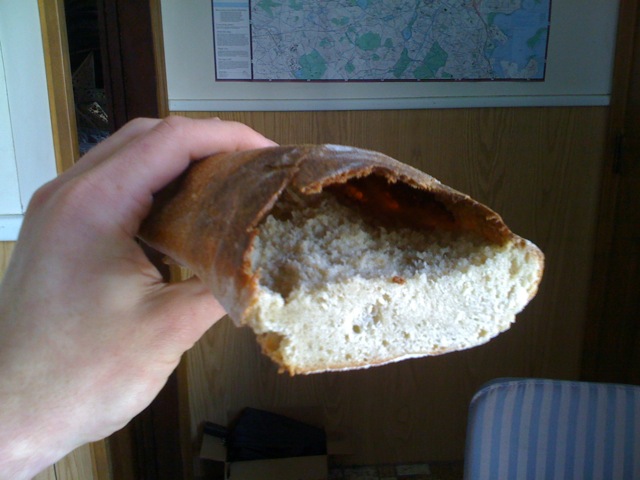 A giant air pocket!  
I am baking in a home oven.  This was the first out of two loaves to go in the oven.  The second came out much better - less dense overall and no big air pocket.  The taste of both was good sourdough.
Any idea what happened here / what went wrong?