J.H. Bread Book recipe for Baguettes with Poolish.  I made a morning poolish and baked this evening baguettes and rolls.  I used KA AP flour.  The Baguettes were so light and the rolls are delicious!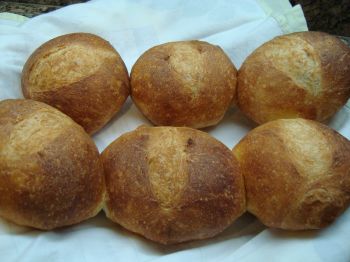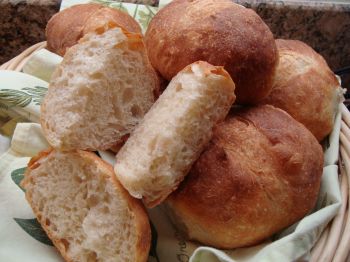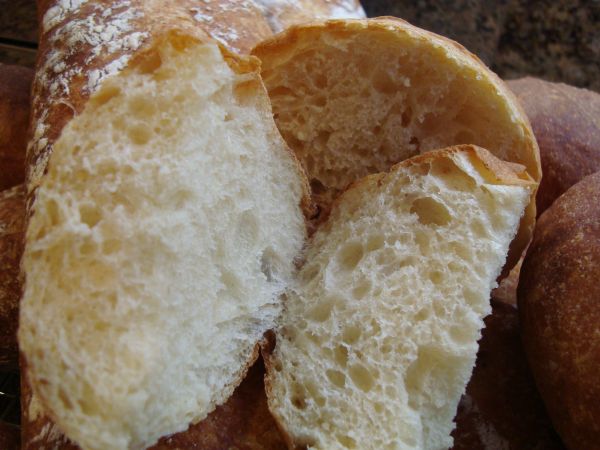 These rolls are great alone or for sandwiches..so light!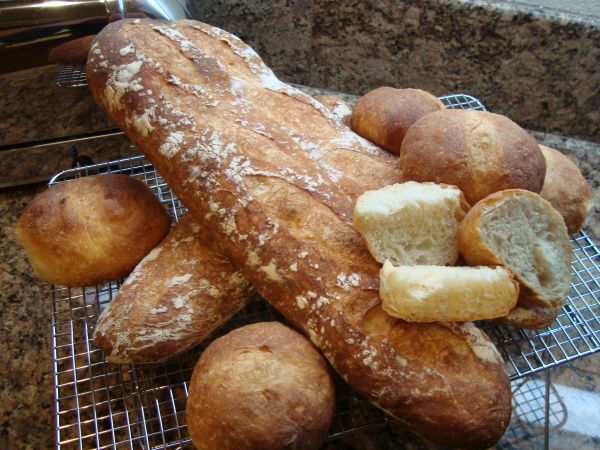 Recipe made 3 small, medium and large Baguettes and half dozen medium Rolls. 
Sylvia