Semolina Sandwich Loaf from DL Local Breads.
I love my sandwich loaves with a bit of semolina flour 'pasta flour' added to them...so I can't say enough how lovely this bread looks, smells and tastes using the Duram fancy semolina flour!  It sure blew it's side off...but  didn't hurt the flavor...I did again as instructions stated'let it rise just until it crowns just above the rim of the pan' instead of following that little voice that said to give it a few more minutes..but I knew I was useing a 100% D.semolina flour and wasn't sure what to expect...I thought even maybe a little larger pan!!  Better safe than sure so I did what it instructed!  This bread is said to have one heck of an oven spring and it does!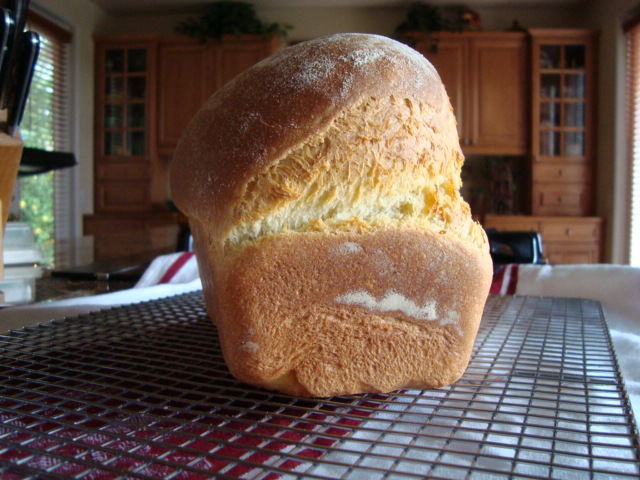 Talk about oven spring!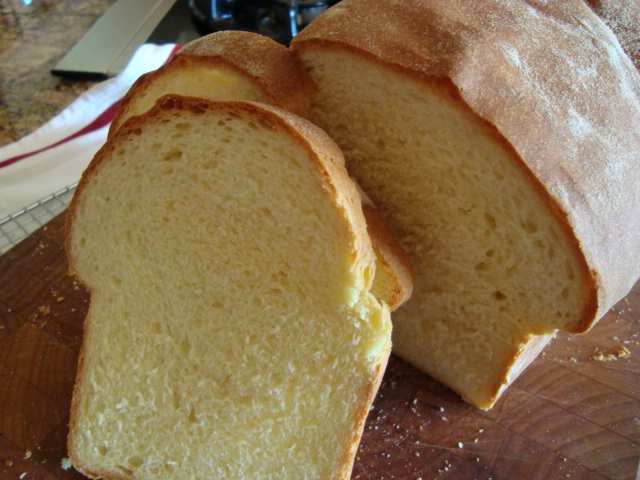 A Beautiful Golden Color makes it even more appetizing.  This is a keeper for me. 
Sylvia