This is the first time I've tried this popular bread.  I used my Australian sourdough.  I'd like to try making it again...I had a lot of running around to do today...but at least it got a long ferment but pushed and shoved around a lot getting it into the oven...I should have saved myself a lot of grief and just put in on parchment paper!!  I'll know better next time!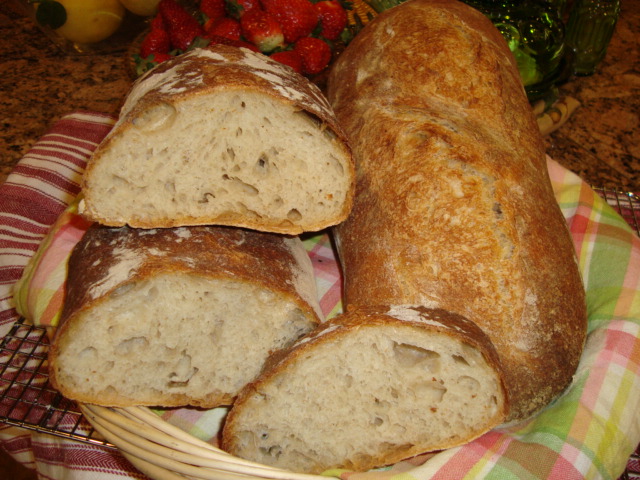 Jeffrey Hamelman's Vermont Sourdough W/Whole Wheat
This bread is delicious and I will be making it often! I will make 4  loaves instead of 2!
Sylvia