P.R.Whole Wheat Cinnamon Raisin Bread
This is a very nice tender and delicious tasting 100% WW Cinn. Raisin loaf using P.R. recipe.  I used dark and golden raisins in the soaker.  There were some hungry mouths so it was sliced a wee bit warm...very nice with cream cheese!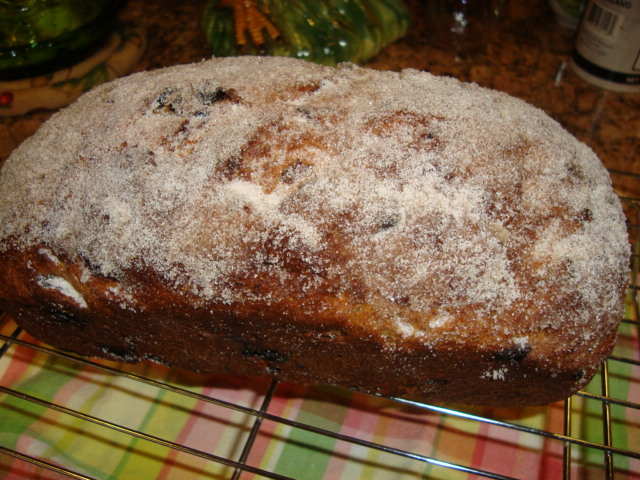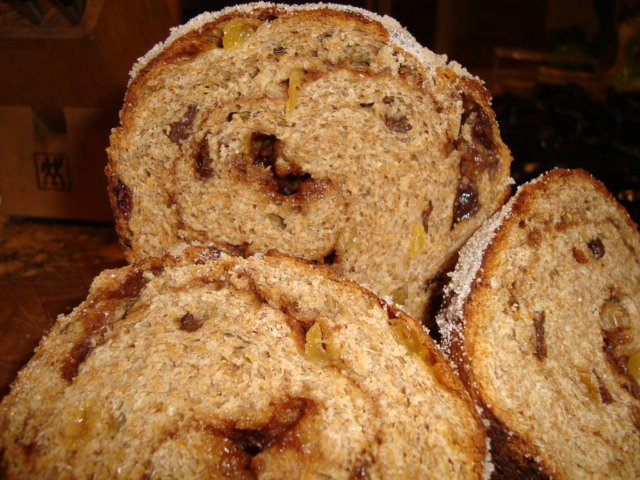 I put the cinnamon and sugar well in the center by putting an extra thick amount of the mixture right along the tip of the edge that is first to be rolled inward on the shaping of the loaf!
This is my second attempt at a 100% WW loaf...the first was the sourdough WW.  I have some WW working now!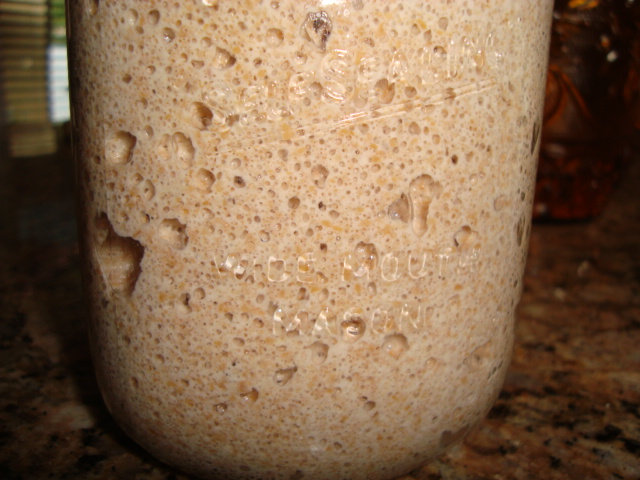 This is being made with my Australian culture!  Any advice is always welcome!
Sylvia