Roasted Potato Bread from Hamelman's "Bread"
The Roasted Potato Bread from Jeffrey Hamelman's "Bread" is another bread that has been on my "to bake list" for a long, long time. It is a yeasted, lean bread made with pâte fermentée. It uses a mix of bread and whole wheat flour, and, of course, roasted potatoes.
I made these in the recommended, traditional "pain fendu" (split bread) shape. It looked cool in the pictures and gave me an excuse to buy yet another wooden rolling pin, because my others are too thick, and the dowling I have is too thin. I'm sure you all understand.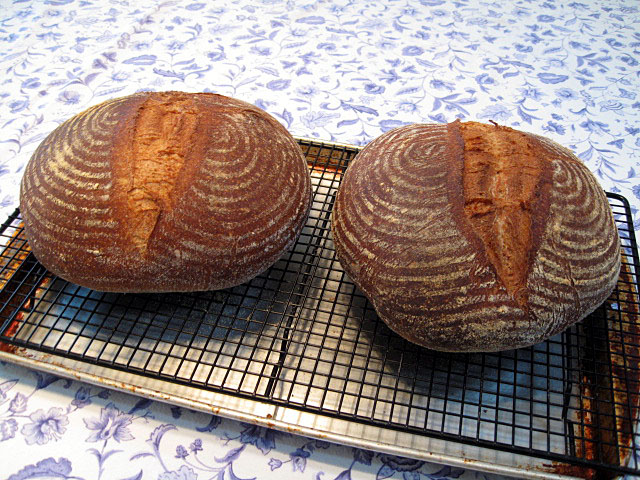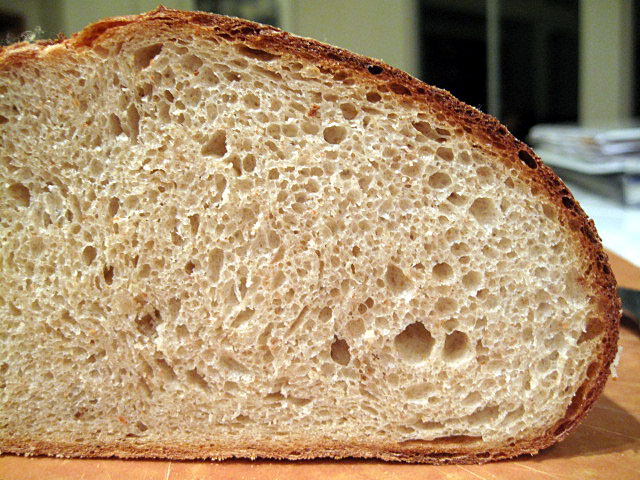 This is a very good bread, considering it's not a sourdough. The crumb is cool and tender, yet a little chewy. It has a lovely, straight ahead wheaty flavor. There is no potato taste per se. It would make a wonderful sandwich bread or toast. Hmmm ... or bread to soak up sauce.
David