February 28, 2009 - 4:26pm
Birthday cake and wood oven bagels
A busy morning today.  First up was a birthday party for my son at a local rollerskating rink.  The high point was the Spy vs. Spy theme cake that dstroy decorated: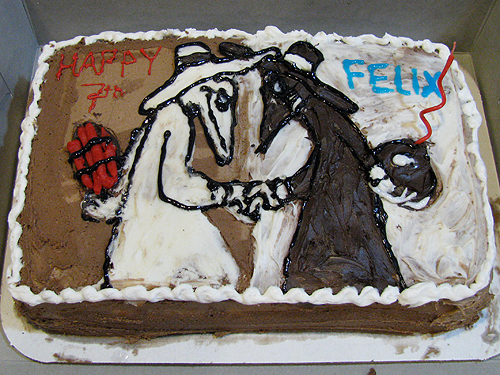 Based on this image.  Note that the wick of the bomb was a candle.
After that it was over to Tastebud, where Peter Reinhart was meeting with a bunch of Portlanders who are testing the recipes for his upcoming book.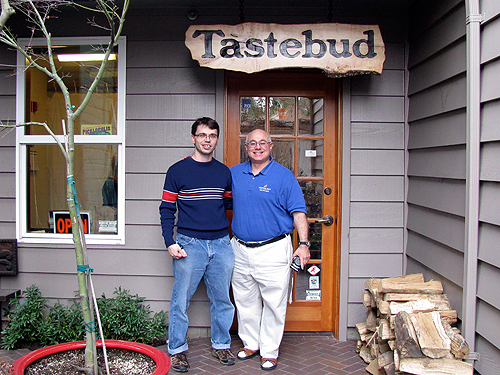 I met a number of his testers and tried a few of their creations, which were all good.  As I said in my previous post, I'm looking forward to trying the new set of recipes they are coming up with.
We also tried some of the wood oven bagels that they make at Tastebud.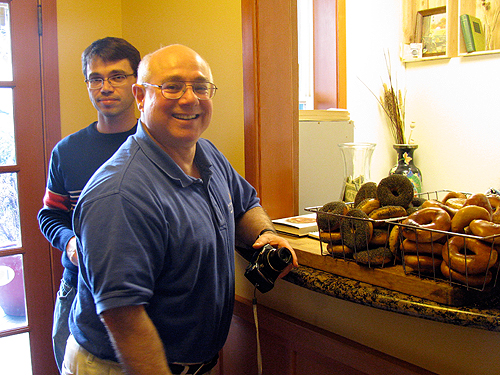 Delicious, dense, shiny, and chewy, definitely the best bagels I've had in Portland. 
Tastebud is walking distance from the apartment I lived in in college and where we lived when we got married.  Sigh... if only it had been there when I lived in the neighborhood, back when "weekend mornings" meant "brunch," not "cartoons."  Oh well...