February 25, 2009 - 6:52pm
This is a Basic Italian Bread recipe that came with my Oblong La Cloche.....I added a little poolish.  I placed half the dough into the frig for tomorrow!  There is no oil in this Italian bread.  The recipe actually stated to add yeast to 2 cups of "hot water"!!!  I used a cool room temp. water and a little added a extra hydration...I also placed the dough to rise directly into the La Cloche per instructions....usually I have my La Cloche pre-heating with the oven.  I have read that this helps from cracking the thin bottom on the Bell shaped La Cloche.  The bread was very good with a crispy crust and tender creamy crumb...it went great with the Italian dinner...I think it would make a nice garlic toast!
Recipe from LaCloche:
1 1/2 packages active dry yeast...used less IDY
2 cups hot water-----cool room temp...used
1 Tablespoon honey
6-7 cups all purpose flour....I was out of AP...used K.A.Bread
1 Tablespoon salt ....  I used a little less
Preheat Oven 400F  
I autolysed with stretch and folds.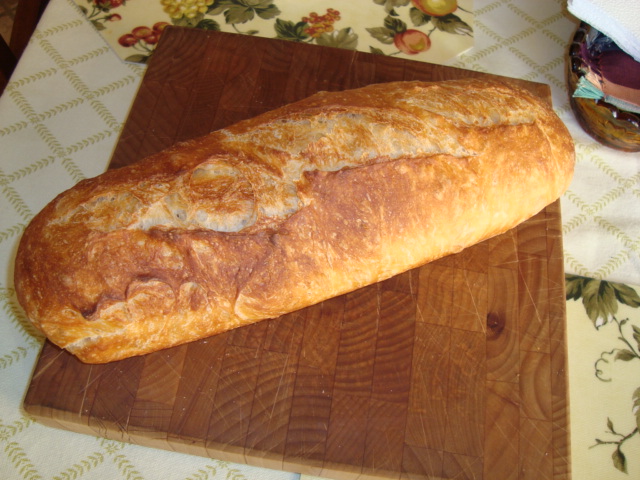 Shape by Oblong La Cloche!! Little under proofed...Our dinner's on a time schedule....today...dinner 4:30 sharp...hubby has to eat and go to work!  But he got his almost cooled bread : )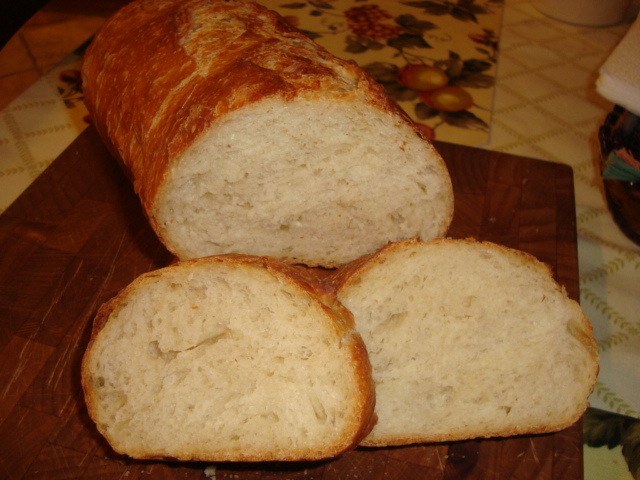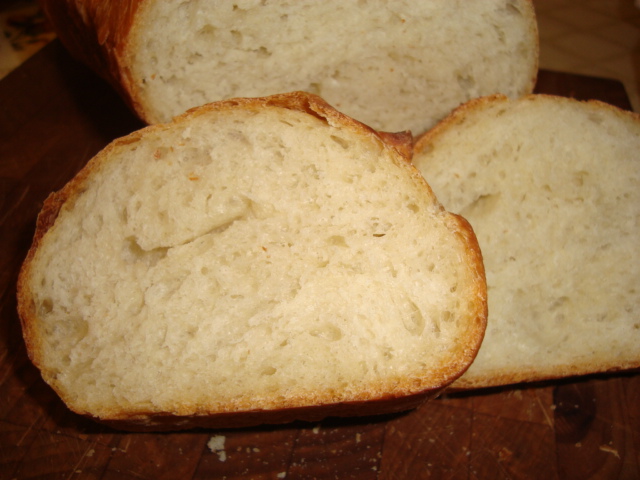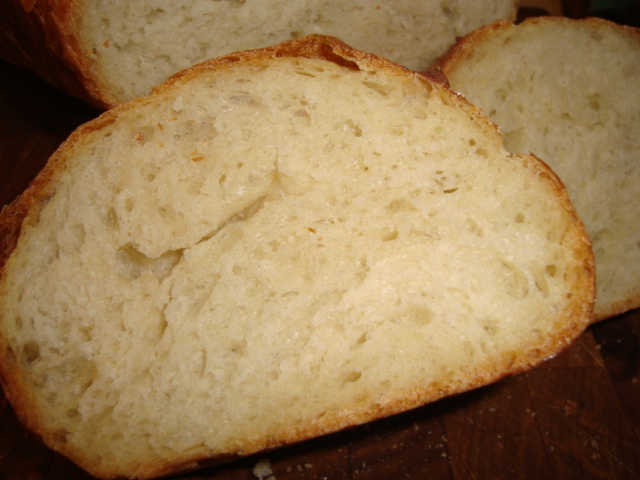 Crumb
Sylvia