February 24, 2009 - 1:10am
When the Rosemary blooms I love to make Rosemary-Lemon Bread.  This is Beth Hensperger recipe in her bread machine cookbook.  I have made a few changes by adding some whole wheat flour and left out the hazelnuts and gluten.  I use my garden lemons and rosemary.  I hand mix and let the bread rise slowly in a cool room.  I also baked this one in my bell la cloche at 475 for 35 min. uncovered and baked 10min. more at 450.  The bread was sliced a little warm...my husband wanted a sandwich and it was getting late!  Hope you enjoy the photo of the Geese..they came and turned away into the sunset when I ran in to get the camera!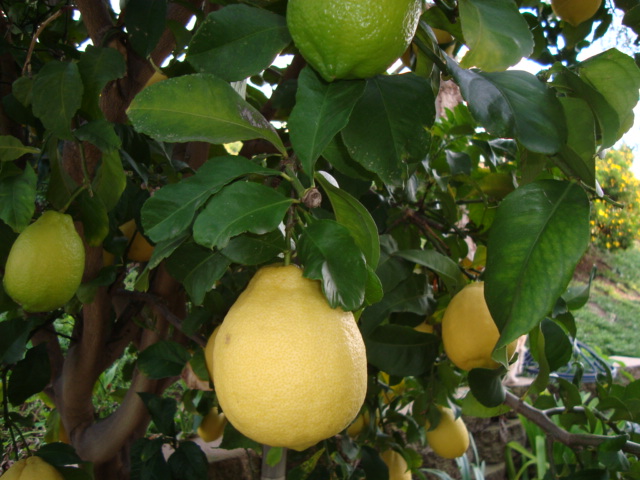 A Lemon for the bread!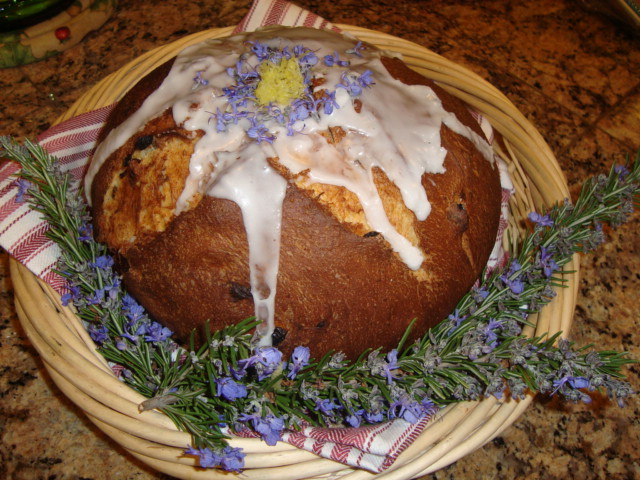 There is Lemon zest, Rosemary and Golden Raisins!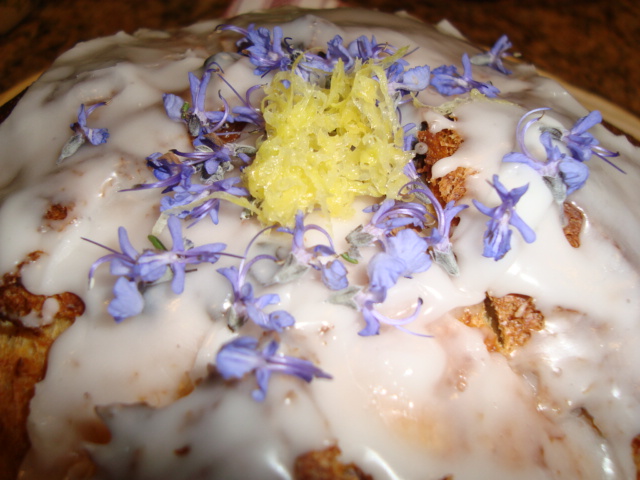 A Rosemary Flower/Lemon Fondant up close is so pretty and dainty!  They are very nice on cakes, breads, ect!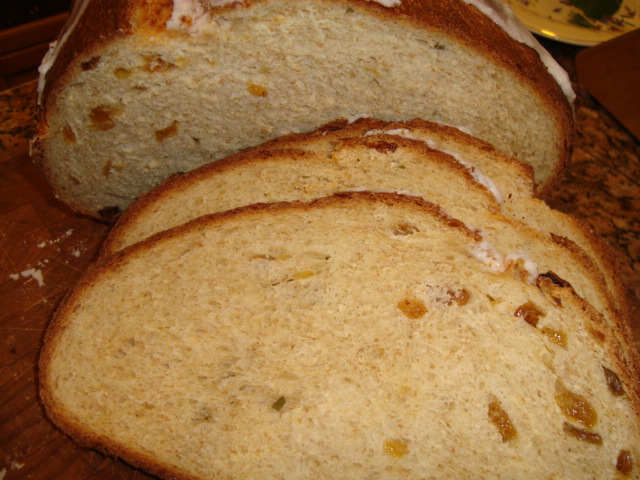 There's a hint of the rosemary and lemon zest with the sweetness of the golden raisins and honey.  The egg, butter and milk give the crumb a nice moistness and add to the lovely flavors!  All in all a nice bread for the coming of Springtime!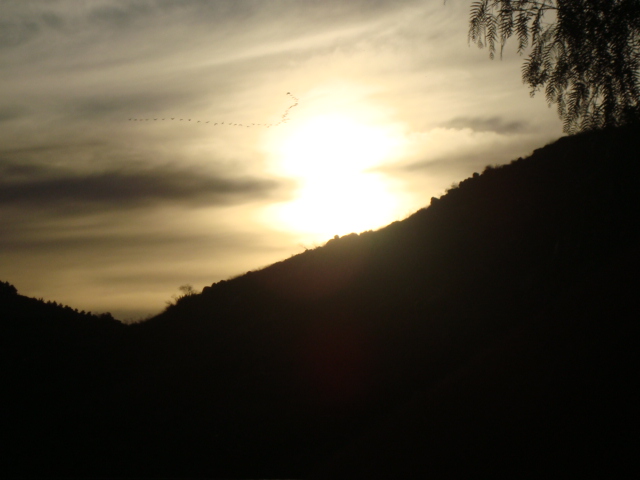 The end of a lovely day!
Sylvia