February 22, 2009 - 3:01pm
Sourdough Cherry Scones-Experiment!! Lance Armstrong is in our neighborhood today : ))
My husband is out with his bike cycling team today and Im doing my favorite thing 'baking' of coarse! : )...so I've taken a favorite recipe from the http://allrecipes.com site and made a few changes to convert it into a sourdough cherry scone recipe...the original recipe is called Grandma Johnson's Scones...tested by over 1000 bakers and given 5 star rating.  Instead of sourcream I used sourdough a little buttermilk, cut the butter in half added some vanilla and almond extract with some lovely extra fancy sour cherries from a specialty market, I also added a 12 grain flour from K.A. flours.
The scones turned out wonderful....they had a lovely flavor and tender...I mix in the butter with my fingers and like using a gentle drop shaped scone!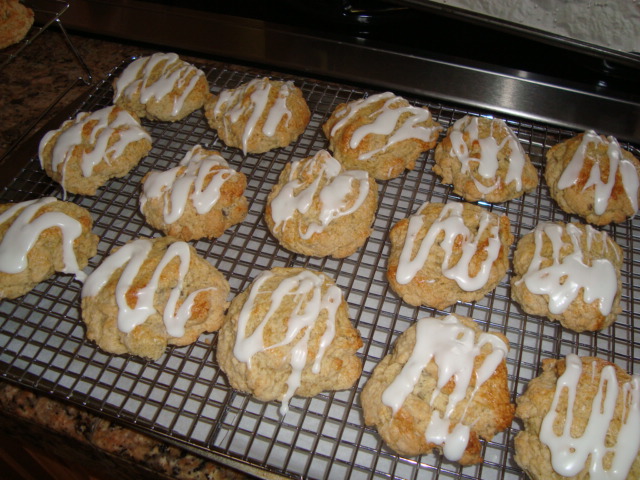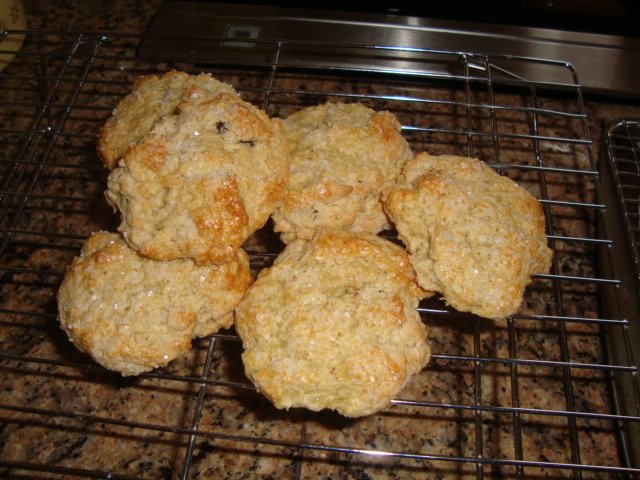 Brushed and baked with egg glaze and decorator sugar.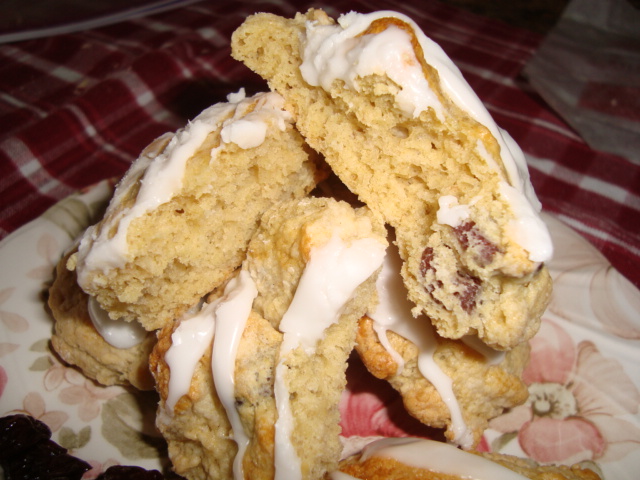 These scones have a lovely flavor without any topping!  In fact I was enjoying the taste of the raw dough : O !! 
Sylvia