February 16, 2009 - 2:18pm
The sun is shining and I decided to work on my round braiding technique for Challah. May have gotten just a little bit carried away. I doubled my usual recipe and made 6 loaves. Practice makes perfect ,they say. Here are the loaves:
and the crumb: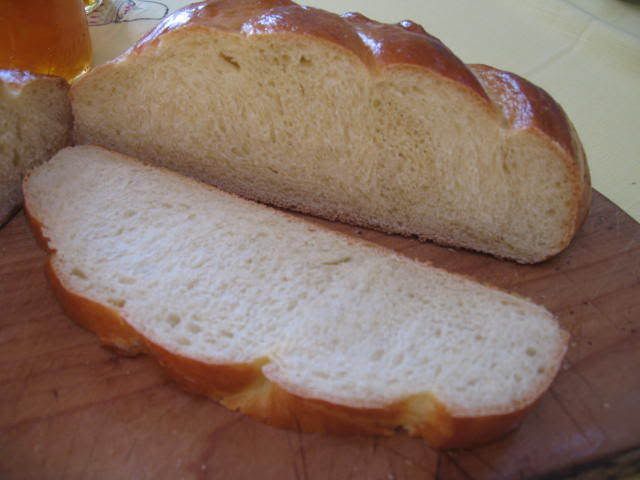 the small jars in back are the result of using my lemon drops for jam. They are a cross between lemons and kumquats. Really lovely tasting.