February 1, 2009 - 1:44am
I tried something different this weekend, Duivekater. I read about it a while ago in a newspaper and last year we visited the Open Air Museum and received a recipe. It is 'special occasian bread', with Germanic roots, alltough I found a link to the French Hugenotes as well.
You can find the bread in paintings of Jan Steen at the Rijksmuseum, in this particular painting it is leaning against the wall. 
I am not too happy with the result. The dough did not rise as much as expected, I did not follow the recipe for 100% (e.g. warm butter instead of cold). Brioche or Zopf is much softer then this; it tastes more cakelike. I tried Pretzels as well, but failed there with the lye mixture (too high a percentage). The 'simple' bread (full wheat, slow rise, boule) turned out nice. Within a day all bread was gone....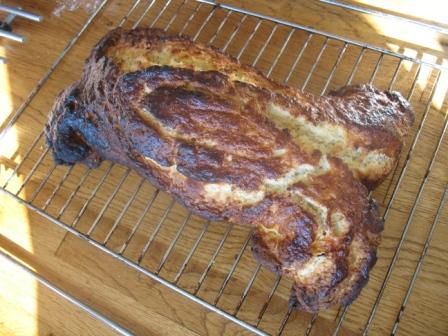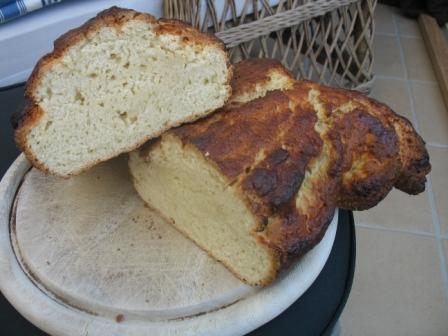 Any tips on a better Duivekater are welcome. I will translate the recipe on request.
Cheers,
Jw.