January 17, 2009 - 7:21pm
Newbie and 1st Sourdough made today
I've been lurking for a few weeks... and feel brave enough to share now... I attempted my first sourdough today; I started the starter 3 days ago, just one from an old recipe book on hand.. any ways I was pleased with the bread. It is a very 'lite' sourdough taste but from what I've read that is normal with a new starter. The dough was beautiful to work with. I've also recently found a white bread recipe that I really like. Nice soft bread and a pretty crust.
I've been baking for as long as I can remember. Cookies, squares, buns, breads and all that good stuff. My hubby bought me a Bosch for Christmas so now I am stepping it up a notch. (it's not so good for the New Years resolution!). I worked in a 'sort of' bakery all thru my high school days. (proofing and baking frozen dough) and have always just really enjoyed baking bread.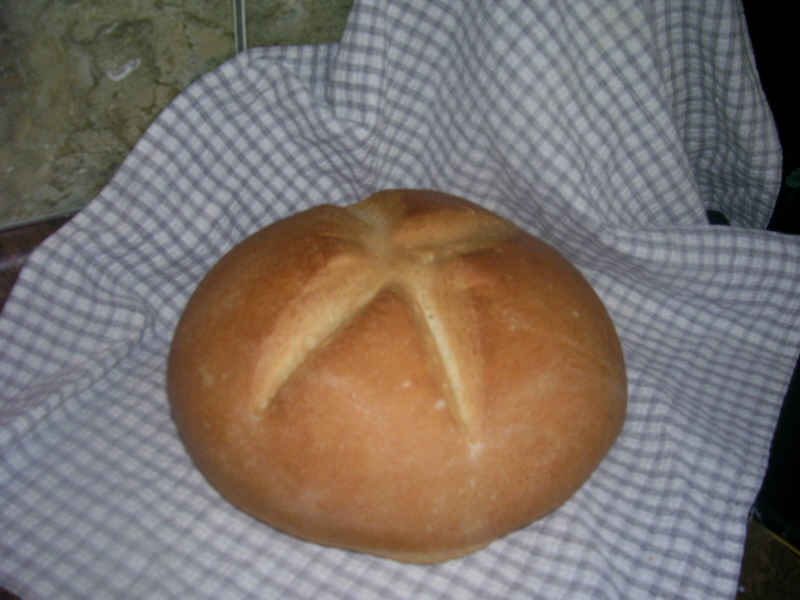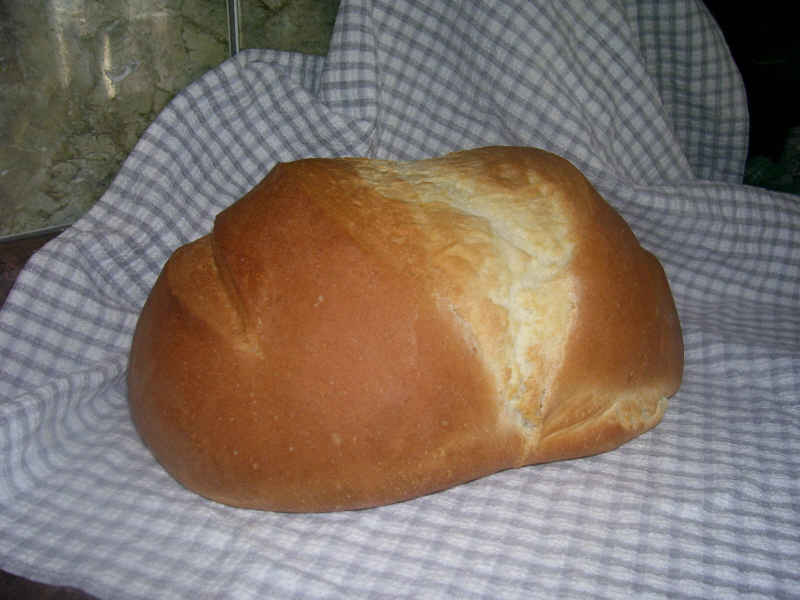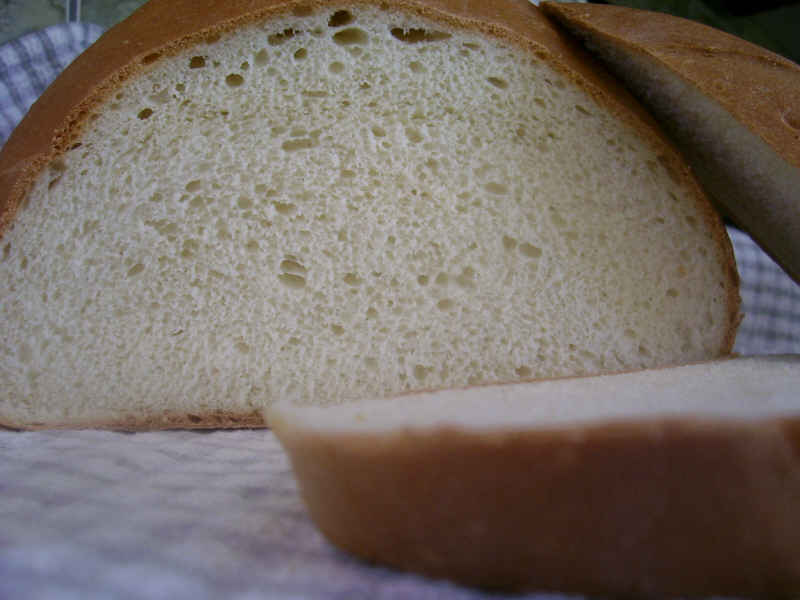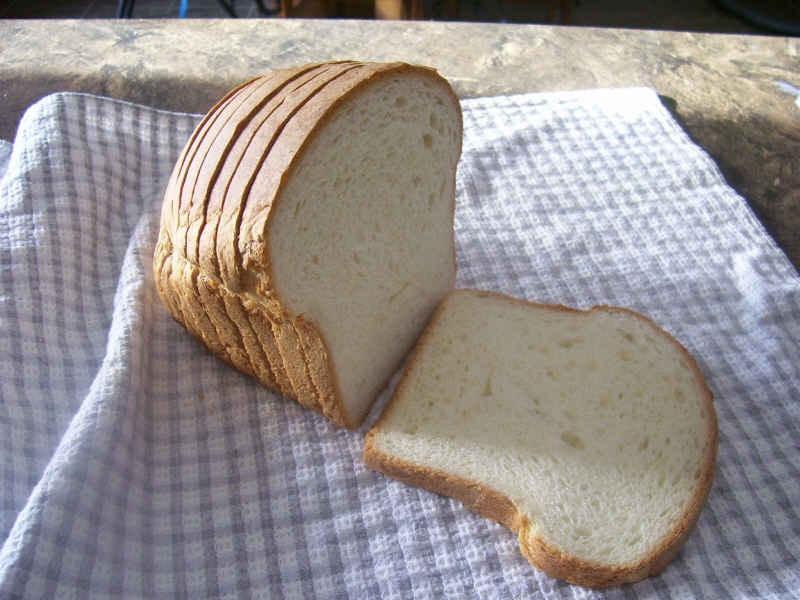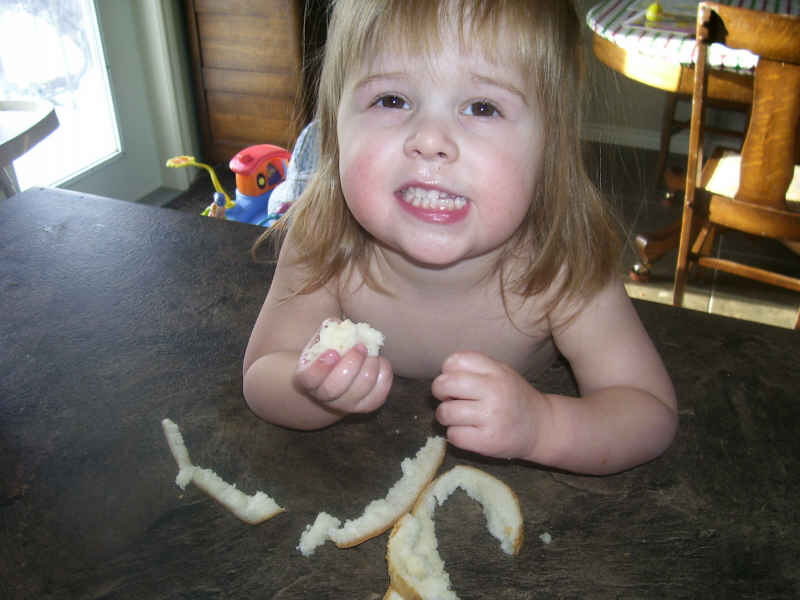 One of my kiddo's enjoying the days baking... they are just all about the crumb.. not crust fans..yet.