January 2, 2009 - 10:20pm
I made this danish pastry from the recipe on Breadcetera by Michel Suas.  "Thank you very much Steve, your video is wonderful!"  It's definately an improvement over the first posted Danish Pastry...being Irish I of coarse used the suggested unsalted Kerrygold Irish butter...but I really think I would have liked a Danish Cream butter better in my pastry...this is just a personal opinion....the very first time I attempted making a Danish Pastry it was a sourdough one and I used a regular unsalted organic butter and I just liked the way it baked up a lot better and the flavor seemed good to me....not quite so...I hate to say it but...oily as the Kerrygold!!  I guess it's just to rich for my taste buds!
Shaping pinwheels really flattened out my pastry....the croissants however did puff up very nicely and I was pretty happy with the way they turned out...though to rich tasteing for my buds!!  Hope you enjoy the photos:  Sylvia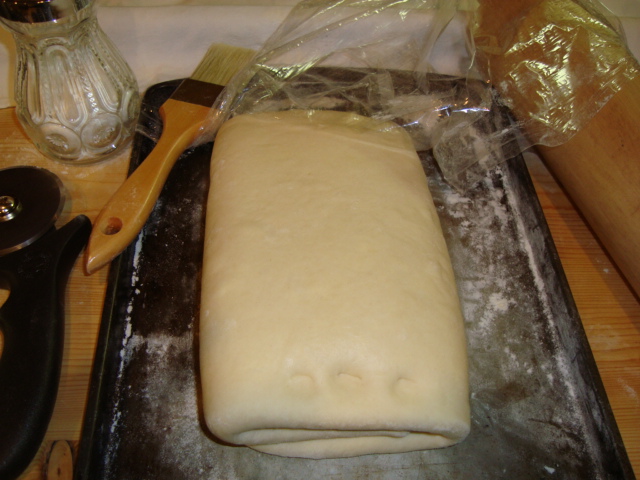 This dough is ready to roll out and shape into croissants...marked with 3 imprints...showing it's had all it's folds!  It was a lot easier to work with than the first recipe I posted earlier today.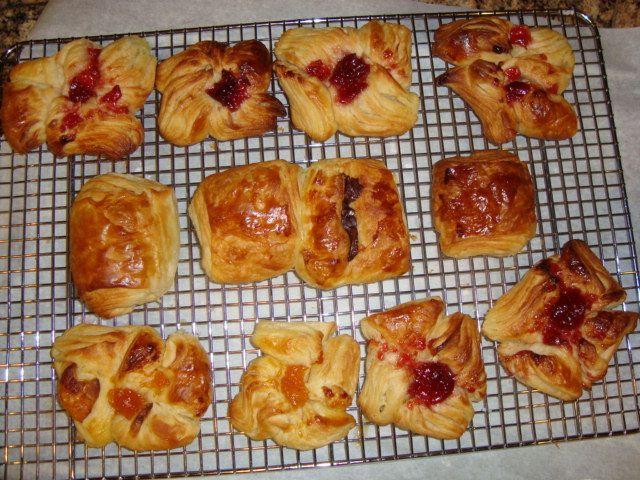 I made these pinwheels, cherry, apricot a lot smaller than the last batch...some rolls have chocolate centers.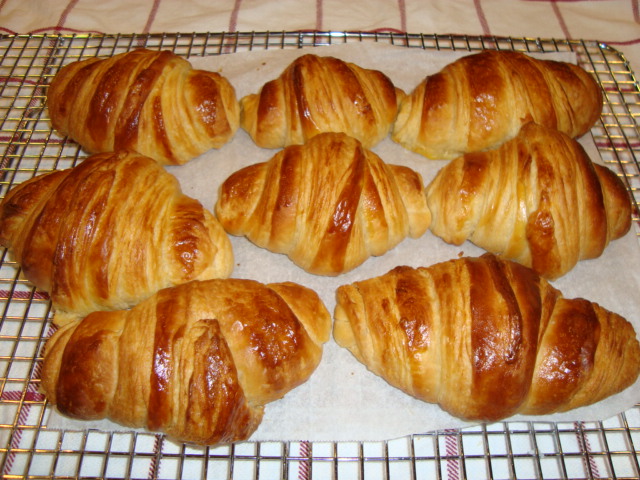 The Croissants puffed up very nicely.
Next morning ... I have added in a crumb shot of the croissants, pain au chocolat and danish fruit pastry!
The flavor is very good!  Now I wish I would have made them all a little larger and more pain au chocolat pastries!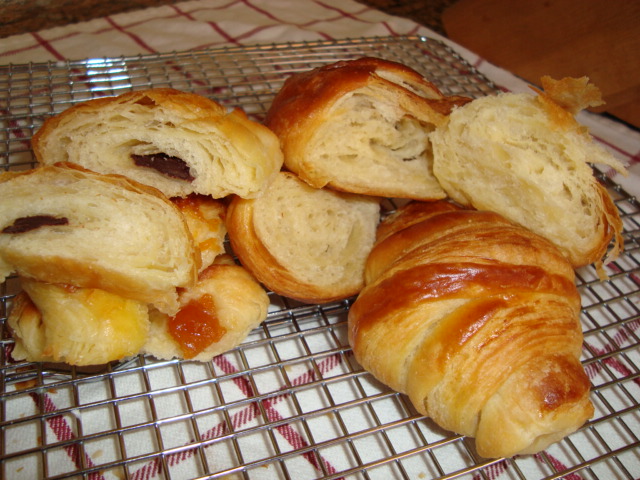 Sylvia