February 16, 2011 - 12:15am
Newbie from the Netherlands
Hi everyone,
As a long time lurker I decided to finally get myself an account and introduce myself. I'm a 39 old guy from the Netherlands and I have been baking bread for about 1,5-2 years now. As many I started out with a bread machine but soon got a little bored with it and went for the hand kneading and shaping. I bought Peter Reinhart's Bread Baker's Apprentice and read it from cover to cover and started making some of the breads from the book, some more succesful than others. But it did make me even more enthousiastic about baking breads. Having baked on and off for the last six months I got myself back to making it a (almost) every other day routine. In recent months I have experimented with different types of flour like spelt and even though the taste is good I always seem to go back to the basic white loafs made from wheat flour. Luckily my little town has it's very own grain mill (www.windotter.nl) that sells good quality flour.
I have been reading this site on a daily basis for a while now and got some good ideas from it with regards to some of the techniques, like stretch and folds, cold fermentation, shaping, slashing, etc. My latest discovery is baking in a pan, which has improved my breads a lot. Somehow I never got the over spring and crust I was looking for before but baking in a pan seems to improve my success rate. While not perfect yet I am starting to get really happy with the results of my bakes. Even my wife now has to admit that she likes the taste of my breads. So let me show you the results of my last bakes. I don't have crumb shots of all of them but you will just have to trust they were good.
These breads are mostly based on the Anis Bouabsa recipe found elsewhere on this site: autolyse, add salt and yeast, stretch and folds, cold ferment for 20+ hours, preshape, shape and...bake.
First off is a half spelt, half wheat flour boule (75% hydration).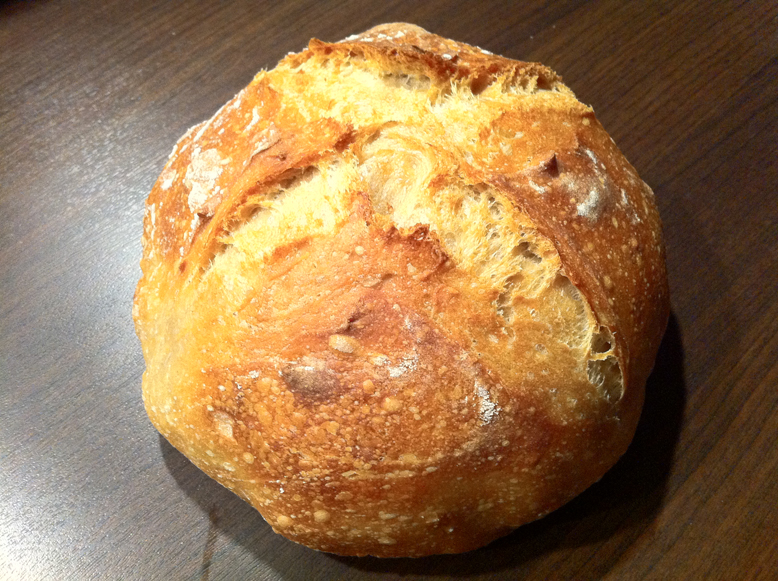 Next up a boule made from something called 'nature flour' (70%+ hydration).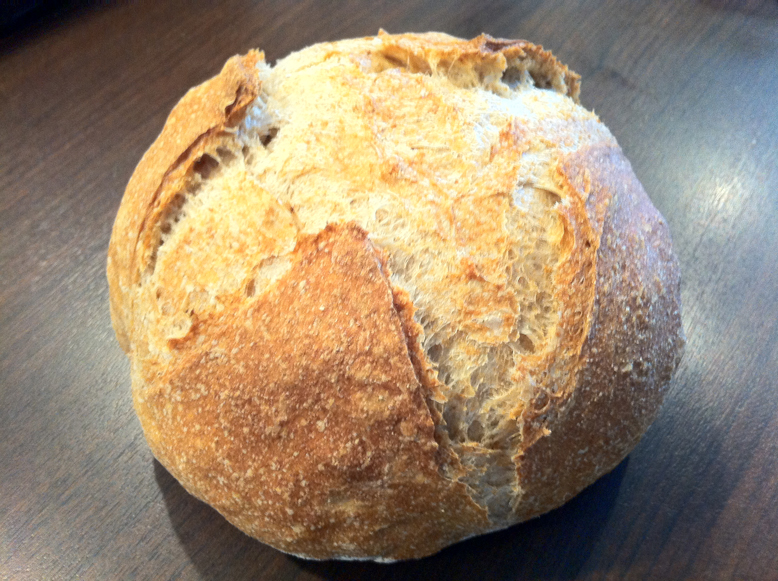 And last but not least a basic white boule (68% hydration).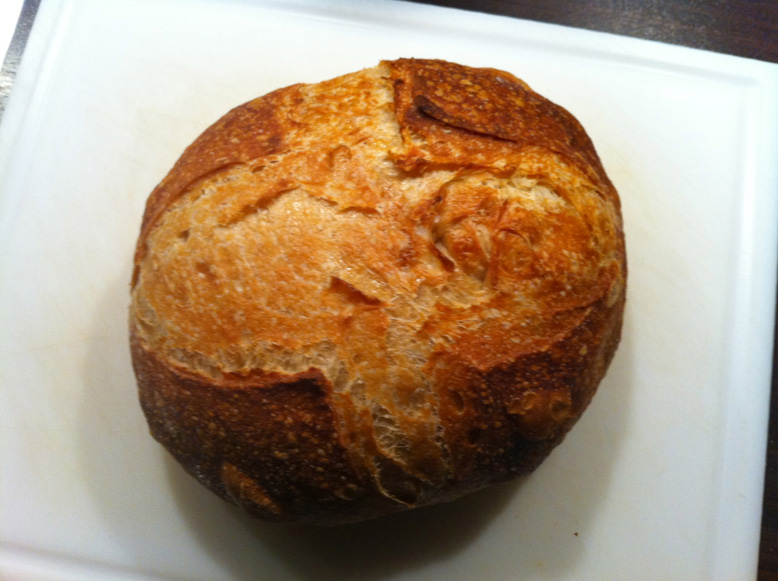 And the crumb.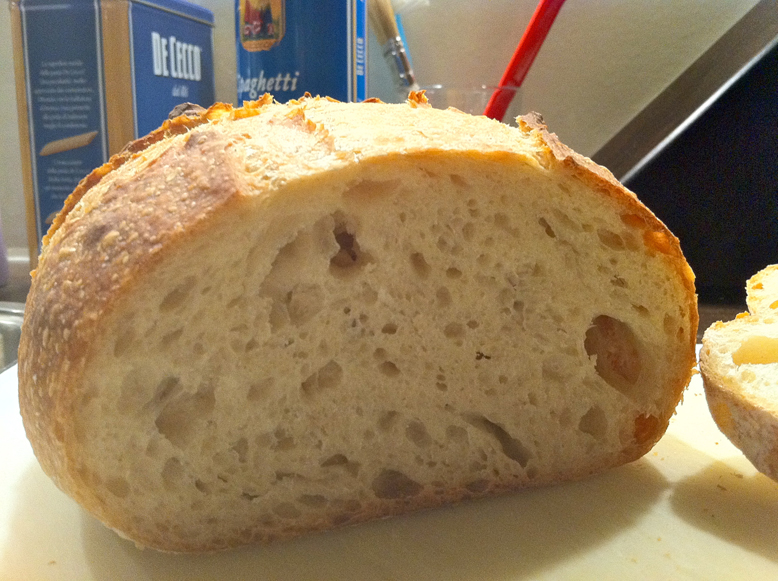 The crumb of the last one is holey but not too much and the crumb is nice and chewy.
I am quite happy with the results and would like to hear from all of you how you think the results turned out.
Thanks everyone for sharing your knowledge on this site. I find it extremely helpful and am looking forward to share some of my own ideas every now and then.