how can i have a nice and smooth surface for my hamburger buns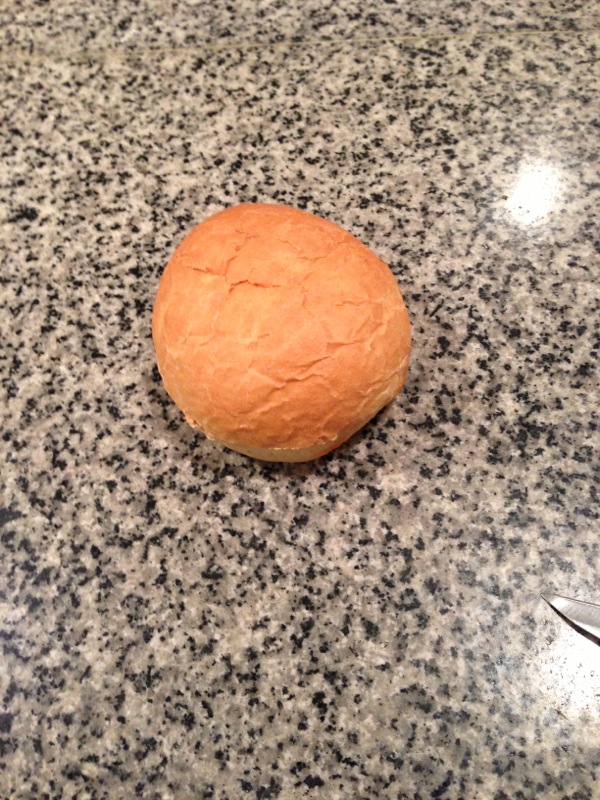 Hi fellow bakers
I am writing to you as need a good advice. I am trying to make  hamburger buns for my cafe, but the buns I finnaly get are very strange. the surface is cracking. below I will introduce some of the pics I took from my failure. and a pic what I would like to receive. also the introduction how I made my buns. 
this is what I would like to bake. 
this is what i baked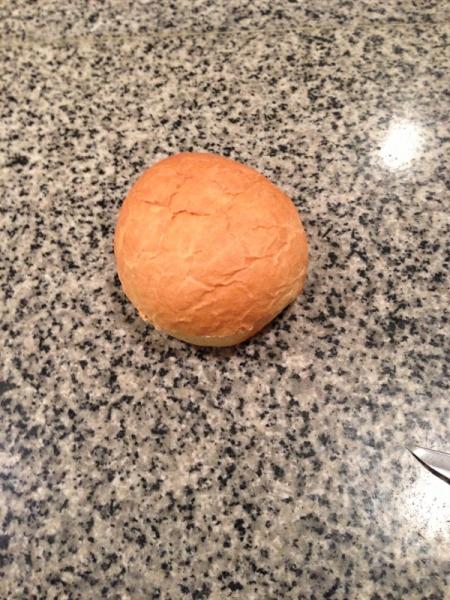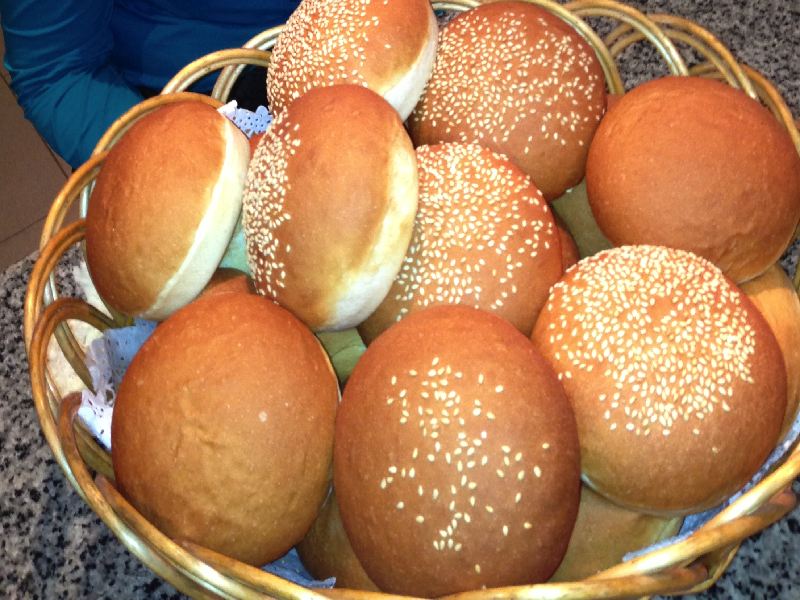 I used 1kg flour
25g salt
130g sugar
12g yeast
25g butter
50g milk 
5g of bread improver 
I mix water and flouer, for 5 mins, then leave it for 40 mins at room temp 23-24c.
then i add the prefermented yeast(water 30c+yeast+little sugar, mix it till it is all as a single mixture for 5 minutes) and the rest ingridients to the dough, mix at the speed1 for 10 minutes and then at the 2nd till I have the ready dough(usually I do the window test with piece of dough).
then i size and shape them, put in a mold, and put into a proofer for 30-40 mins at a temp 30c with high humidity.
when i have the perfect size, I put it into my convi oven, with a starting degree 190c and lot of steem. then i reduce the steam when it starts changeing the color, and get the temp up to 25-210c. 
whean they are ready i take them out remove from the mold and let them cool, when they are cool enough i put them into a plastic bag and keep for use. 
the tast, shape, softness, elasticity, size and color is great, but the surface is cracking. please give me any advice how to prevent the cracks. i tryed adding egg mixture before baking but I dont like this eggy thing. need any advice without it.
please help