Today, I attended my first farmer's market as a vendor.   Yesterday I baked around three times more bread at one time than I had ever done before.   Miraculously it all came out fine with no kitchen disasters.  This morning I finished up the baking and drove a couple towns over to Carlisle.   I had never been to the Carlisle market before.   I had two reasons for picking it.   One, I figured, given that Carlisle is pretty sparsely populated, that the market might be small enough for me to be able to manage.   The second is that unlike Lexington, they were willing to let me start in the middle of the season.   Sure enough, it was a fairly small and low key market.   The neighboring booth was a lemonade stand staffed by a seven year old and his parents.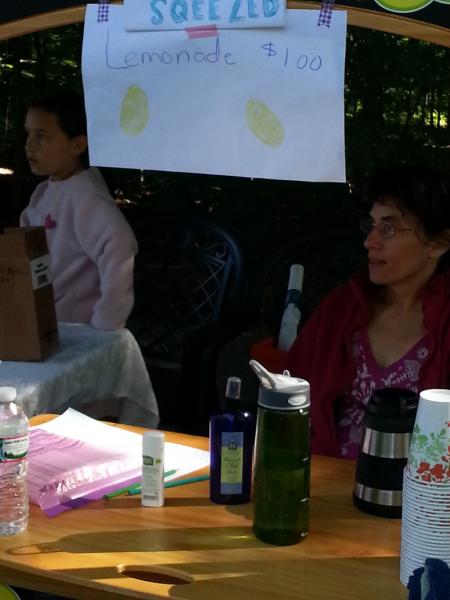 So I relaxed and got ready to sell bread armored with my hastily purchased $6 sign from Staples.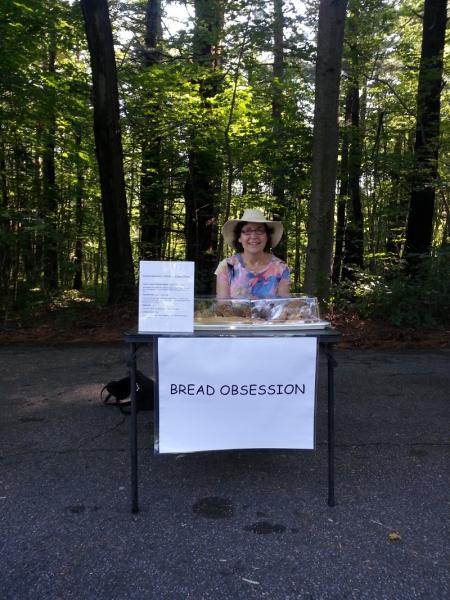 There were plenty of baked goods, but only a couple other loaves about, and nothing like mine.   The market officially opened at 8 am, but there were only a trickle of customers and few of those interested in bread.    I figured I was going to be bringing a lot of loaves home, or engaging in some pretty furious barter for corn and squash at the end of the market.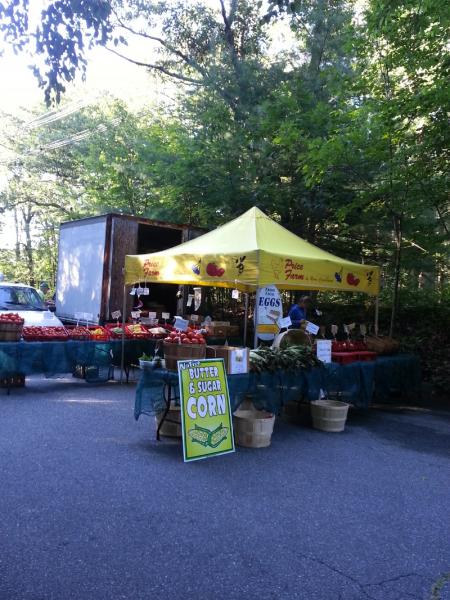 And yet, slowly but surely over the course of the morning my loaves walked away one by one, and in the opposite order that I expected.  
First to disappear were the flaxseed ryes.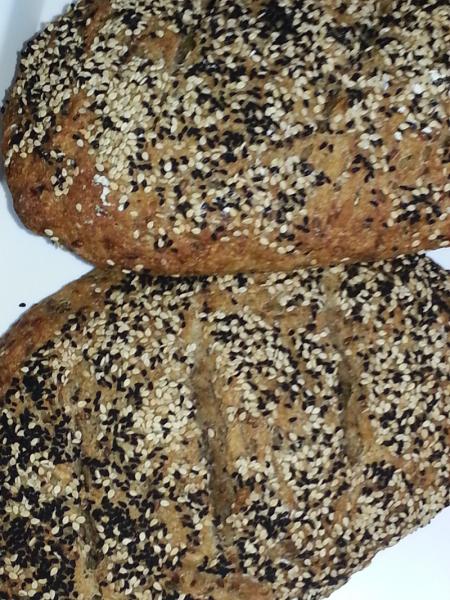 Then went the Cherry Almond Whole Wheats.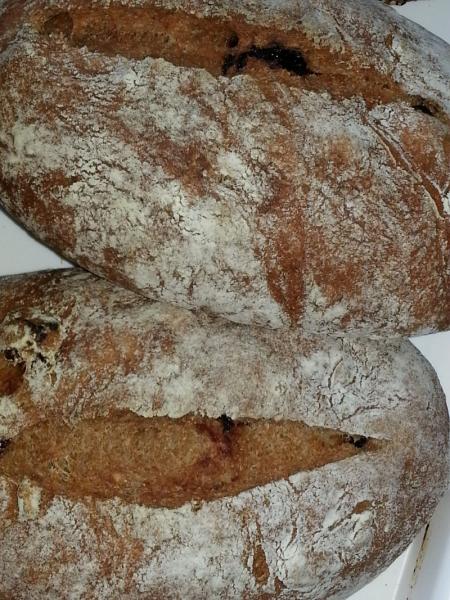 The baguettes took longer to go, perhaps because they were a bit pale due to my needing the oven for the Challah rolls.   Finally a woman who would have preferred a Cherry Almond decided to take the last baguette home.  
When it was all over, I had only four challah rolls left out of my starting 18 loaves and 19 rolls.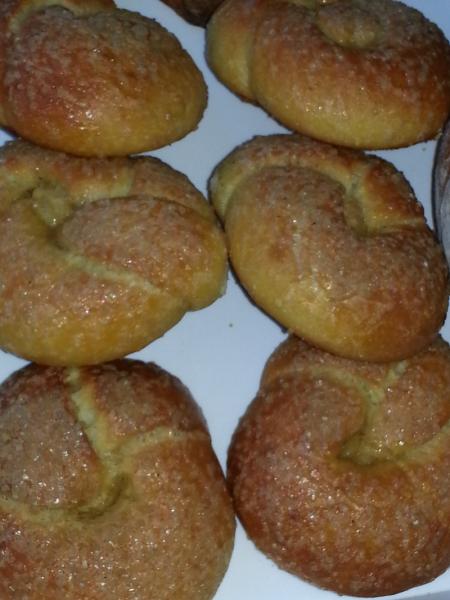 The crowd seemed to divide into two parts (in my mind of course.)   The people who glanced at the bread, and then walked on as if they hadn't seen anything.    The second group would be almost past, when suddenly their eyes would lock on the bread, and they would circle slowly back, and only after a moment or two remembering to look up and say hello.   Of course, I liked those people better.  
One woman bought a roll, took a bite, and informed me it was dry.   I noticed that as she walked away she was still eating it.    Ten minutes later, she came back and said that after a bite or two she realized how good it was.   She just had to reorient herself from puffy.   
I experienced the limits of my kitchen all in one night.    I reached capacity on my scale (5 K) my Assistent Mixer which started chucking up bits of rye dough all over the place as they got too close to the top of the bowl.   My counter space and oven, and so forth.   But I survived, and sold my bread, and I'm ready to do it all over again next week.  Now I just have to figure out what to make.