December 26, 2013 - 3:30pm
German Cheese Cake - Käsekuchen for Ex-Pat's
Americans and Germans have a lot in common. One is their love for cheese cake. Though both pastries taste great, Käsekuchen is distinctly different from its US cousin.
Cheesecake crust is made with cookie crumbs, very practical, and a good recycling of even stale cookies. German Käsekuchen has a short crust, more fuss, but buttery decadence.
The real difference, though, is the filling. American filling, made of mild, more neutral cream cheese, can be varied with many different flavors (like Limoncello-Cheesecake). Käsekuchen is made with quark, a fresh cow milk cheese that is less creamy, more acidic, and contains more water.
Quark (curd cheese), the base for many different types of European pastries and desserts is unfortunately hard to find in the US, or outrageously expensive - and it doesn't taste the same.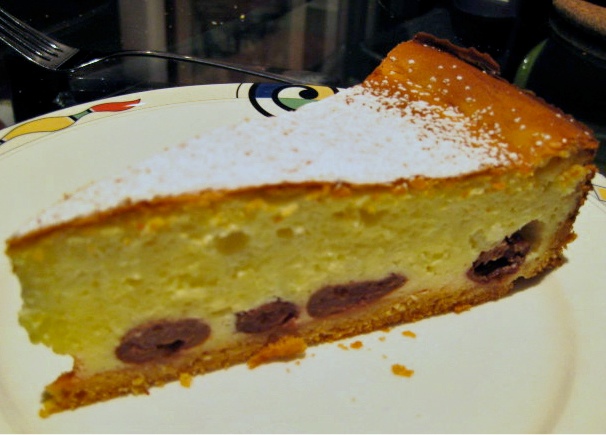 German Käsekuchen with sour cherries - my husband's favorite
Though in desserts quark will be often paired with fruits, German cheese cake bakers tend to purism, the filling might have raisins, and sometimes other fruits, like sour cherries or apples.
Another important difference: German Käsekuchen is notably less heavy and dense than its somewhat massive American counterpart (in spite of the short crust!).
Though I do like American cheese cake with its seemingly endless variations, I love my German Käsekuchen. But how to re-create it in this sadly quark-less country?
Here is how I did it - and you can, too!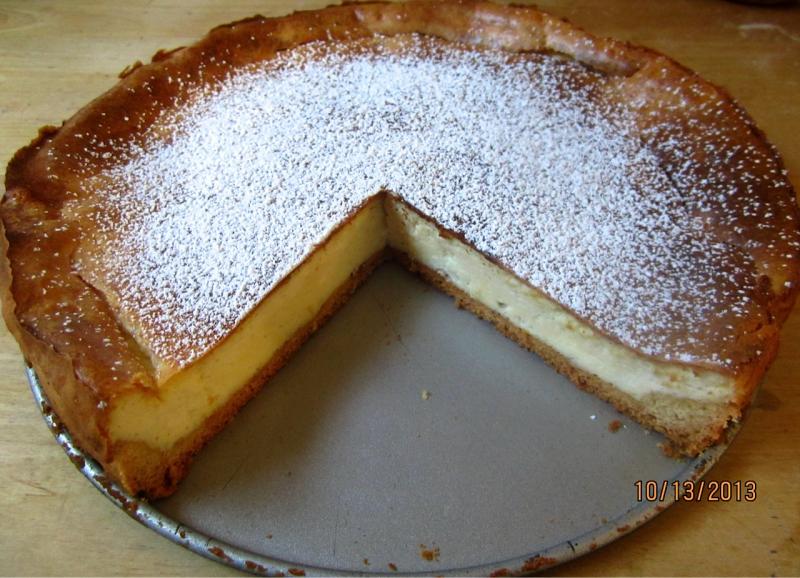 No quark needed to make this Käsekuchen, lighter and less dense than it's US cousin