December 12, 2013 - 7:18pm
Holiday Puff Paste Heath Bar and Chocolate Chip Rugelach
I suppose these really aren't Rugelach in the strictest sense of the word but they are at least sort of shaped like them and they end up sort of looking like them.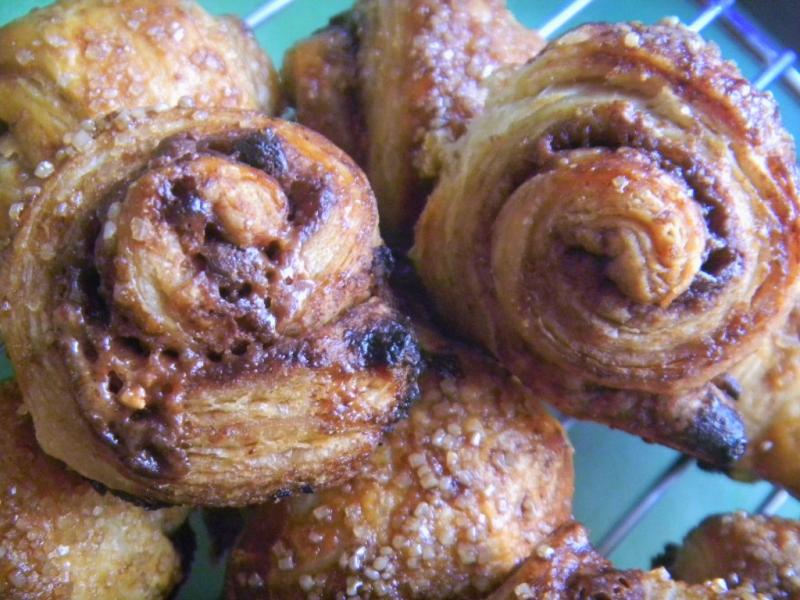 These are much lighter the heavier sour cream and short crust ones that are terrific too, but not as good as these beauties.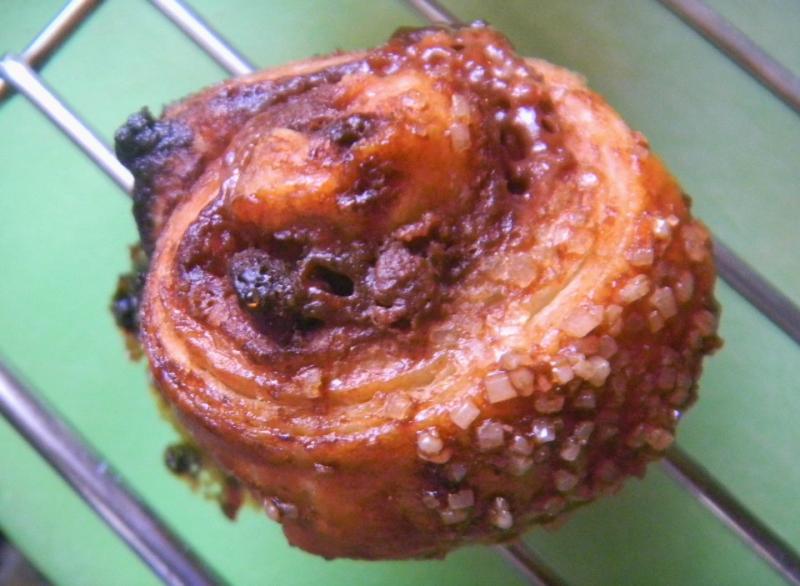 I didn't brush the rolled out puff paste with butter as usual but, besides the Heath Bar chunks and chocolate chips, Lucy did put some brown sugar and cocoa in the filling as well.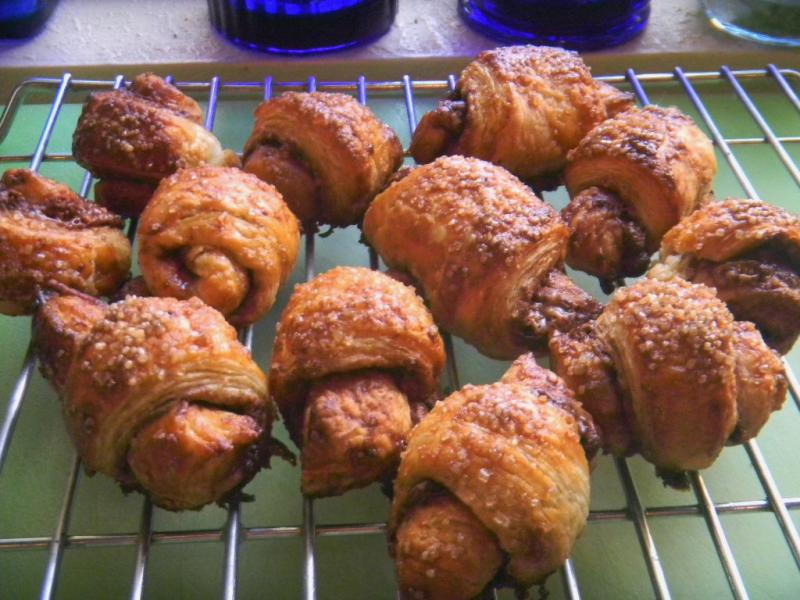 My daughter said these were the best Rugelach yet and mentioned…. Wow Dad you really know how to make puff paste!  She made my day and these treats were the fitting end to long day of baking.