Biga-based, 30-min-autolysed, 7-hour-bulk-retarded, ...
... bread-machine-assisted, grain-loaded, 41%-rye (by weight), 80%-hydration (by weight) Swedish rye bread!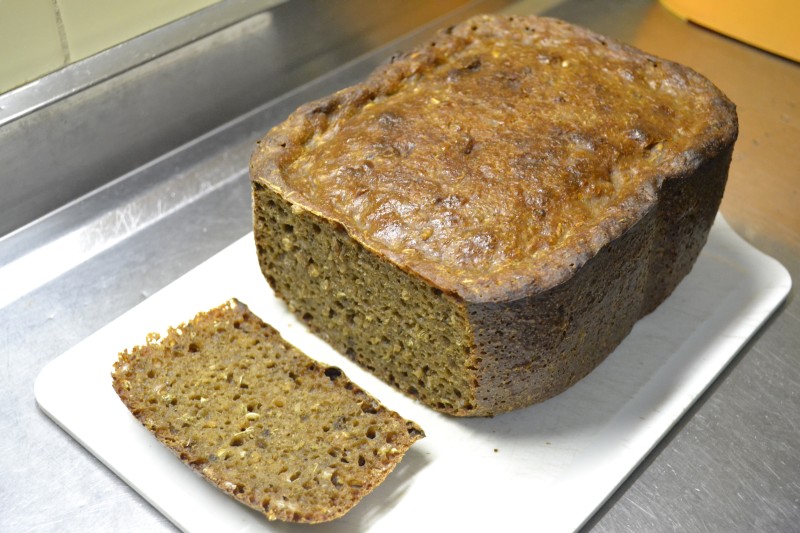 Wholesome, beautiful, aromatic, moist, chewy ... scrumptious bread!
Made with just 1.5 g active dry yeast (0.5 g for the biga and 1.0 g for the final dough).
This recipe was the result of some tweaking I applied to an originally 100%-for-bread-machine Swedish rye bread recipe found at www.kitchenparade.com. The original recipe had already been made twice, using only the bread machine, and had resulted in excellent loaves of bread.
But this new recipe ...
Thank you all, especially Floydm, hanseata, mebake, Juergen, dabrownman, and barryvabeach, for all the info, advice, tips, ... Understanding the alternatives, the phases and the processes makes all the difference!
Take care. Bruneski.