November 15, 2013 - 7:37am
Boule 11 15 totally organic bloom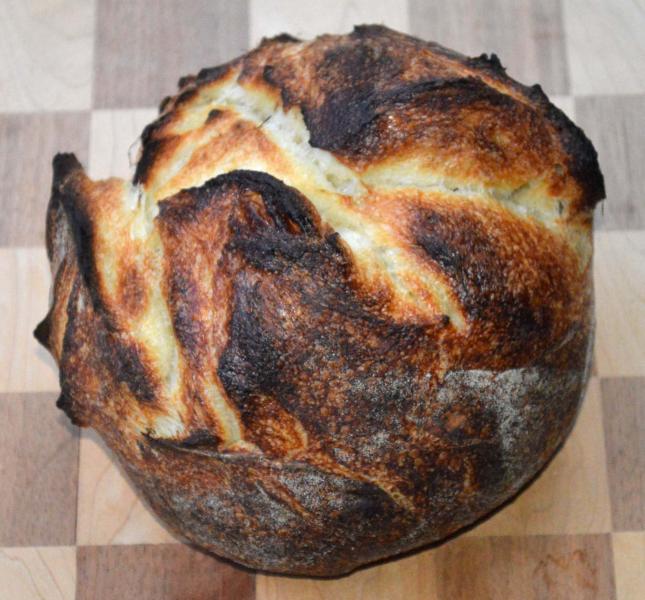 This loaf was proofed seam side doen again, Forkish style and baked seam side up. Though I took great pains to seal the seams in both the pre and shape, it looked like they would bloom open and they bloomed open beautifully!
I once again used 25 grams of sweet levain and 25 grams of yeast water levain, 300 grams flour and 231 grams water total. I used 30 grams durham semolina for flavour and colour boost.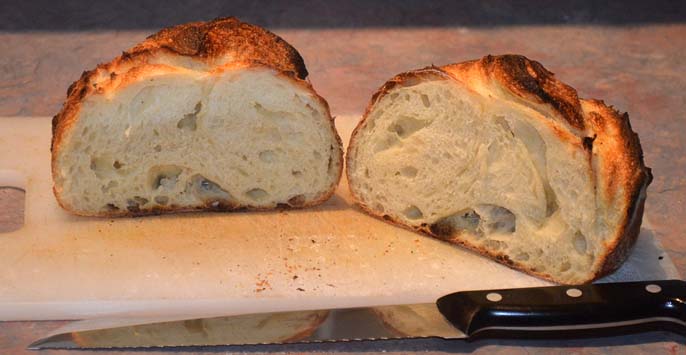 I had an old friend over for dinner last night I hadn't seen in two years - before I started baking bread. He gave this loaf the best endorsement a baker can get! He ate most of it, repeatedly going to the cutting board and slicing off large chunks he wolfed down with his chili. There is barely enough left for toast this morning.
Now that I bake in a cast iron covered DO, my pizza stone gets little use, so I thought, why not place it on a rack above the DO to provide some radiant heat from the top to go with the radiant for the cast iron and the hot air convection bake. Baked 12 minutes covered, 10 minutes uncovered, turning often. Bake setup: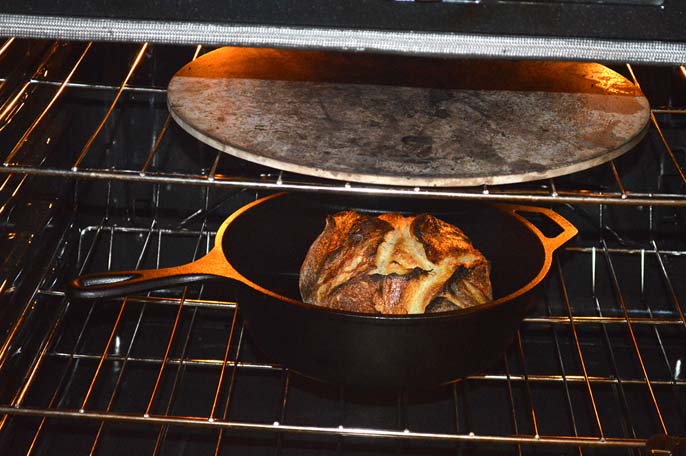 Time to get busy again.
Happy baking!  Brian