Still baking - now with proof box
Hi,
As many others these days I mainly baked my tried and tested formulas, with not much new to blog about.
With exception of my proof box - the parts were on top of a cupboard since last summer, but now I am putting them to good use.
I think the quality of my ryes have greatly improved since.
The parts for the proof box
1. cheap picnic cooler
2. reptile thermostat
3. reptile heat mat
4. cooling rack
Here a photo: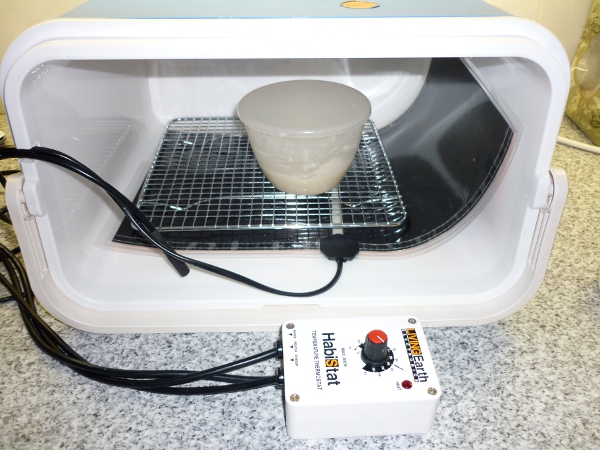 Just a few photos from last weekend's bake, which was mainly for restocking the freezer:
1. Some ITJB Vienna Bread and Hamelman's Sunflower Seed Bread with pate fermentee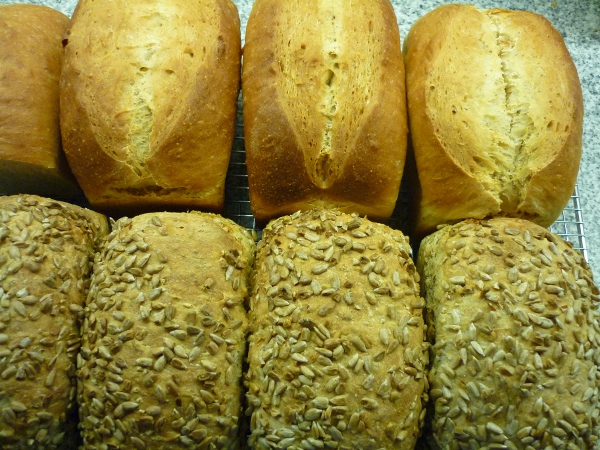 2. Some Challah (DiMuzio's sweet challah) for a school function:
3. Finally my weekly batch of 40% Rye with caraway seeds, and Russian Rye a la Andrew Whitley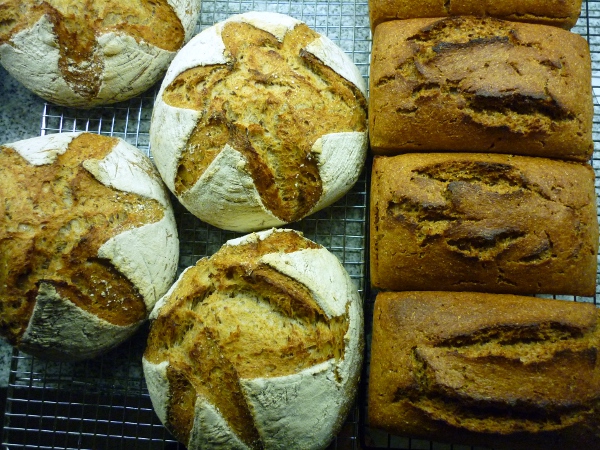 Keeping myself busy ...
Juergen