Bread and Meat, the making of a savoury sandwich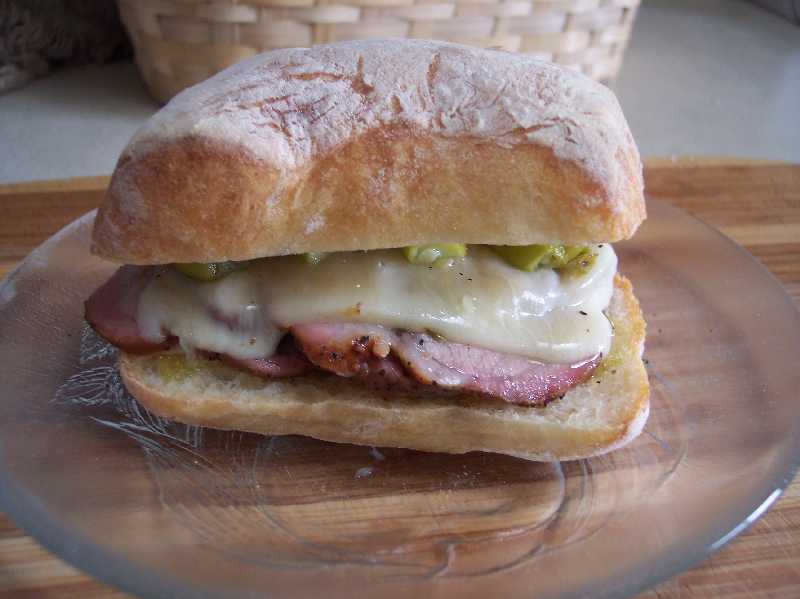 We don't see a lot of posts on sandwiches on this forum, which I'm sure is what most of use our daily bread for. I thought it'd be fun to do something a little different by including a procedure on the meat that went into this particular favourite sandwich of mine.
Yesterday morning I mixed ciabatta dough for ciabatta buns or ciabattini in order to make one of my all time favourite sandwiches, the porchetta sandwich. Ciabatta is a bread I seldom make for sandwiches but when I've have the time to make porchetta I can't think of another bread I'd rather put it on. Hamelman's Ciabatta with Biga was the formula used, scaling it out to make about a kilo of dough to work with. It's the first time I've used this formula for Ciabatta but certainly not the last as it makes a very nice dough that's relatively easy to handle, and has an excellent aroma and flavour once baked. The ciabattini were scaled at 105 grams per, the remainder of the dough was used for a smallish loaf that I'll use for a sub sandwich.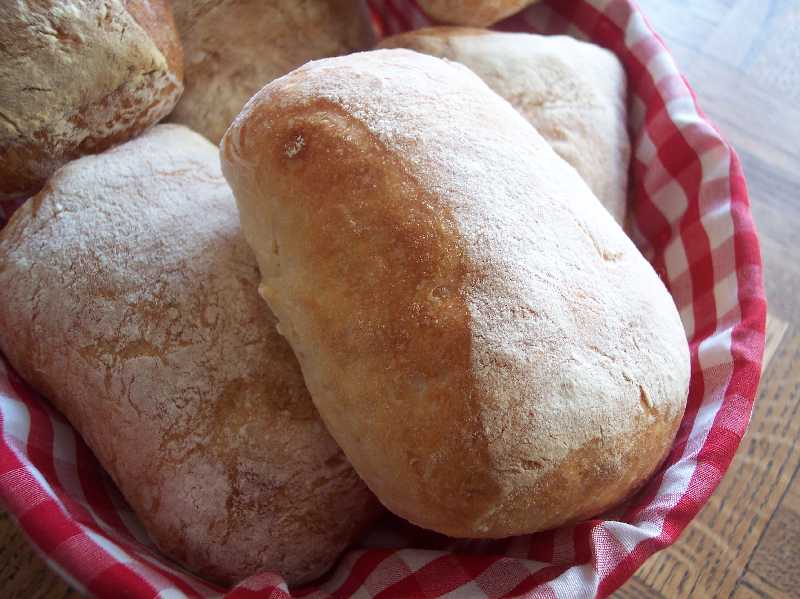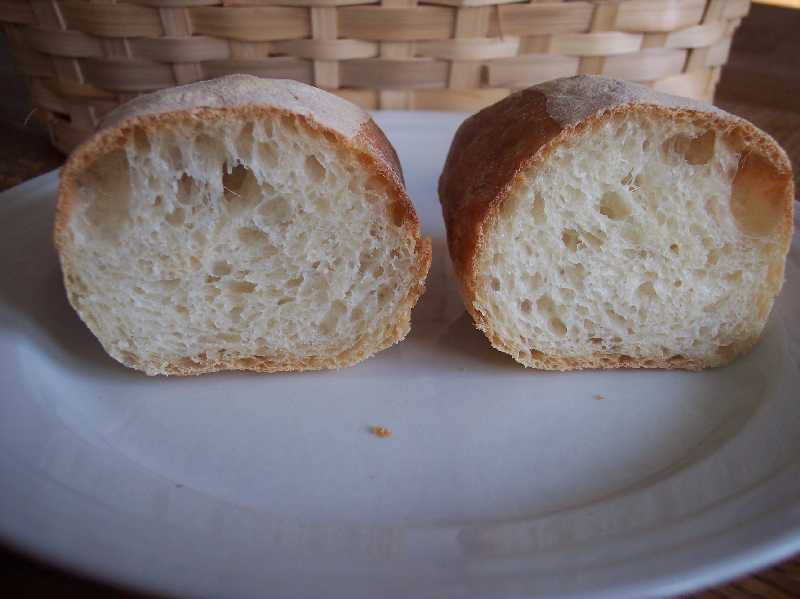 The crumb is soft and moist, with no large holes, perfect for soaking up the flavours of the lightly smoked porchetta and any other condiments I might add, which is usually a peperoncini or two, some thin slices of provolone and a drizzle of good olive oil.
Although this version of porchetta is not close to an authentic one where the pork shoulder is stuffed with a sausage type filling from other parts of the animal along with various other ingredients, it is quick and easy to prepare and has plenty of flavour.
The recipe I used as a reference point is Mario Battali's which can be found here , but I just made a blend of olive oil and the herbs and spices he suggests (and some he doesn't) in a food processor, rather than make the sausage type filling this time. The herb and oil paste is then spread over the pork that's been cut in such a way that it can laid flat and then be rolled up and tied.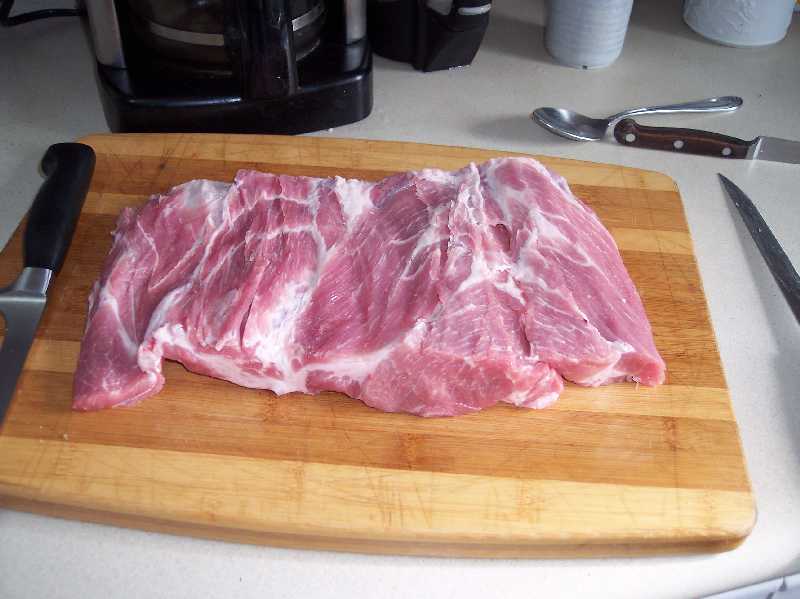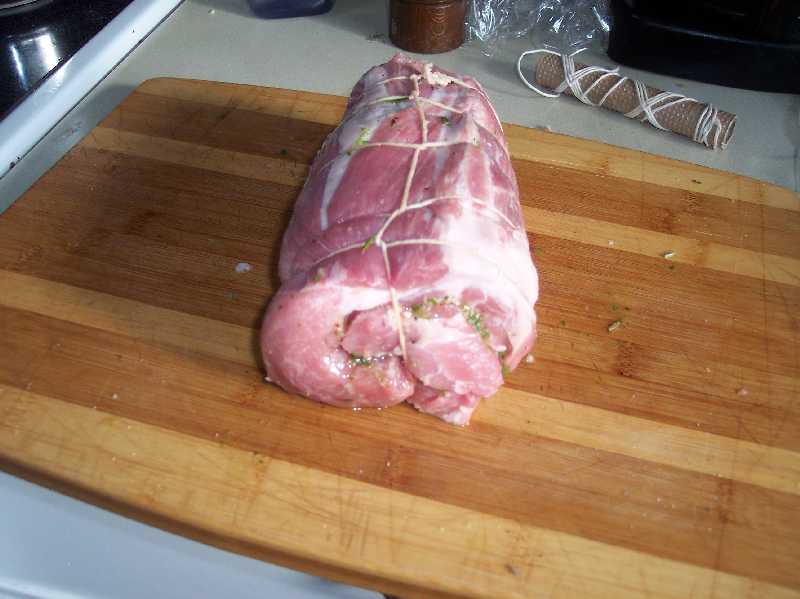 Once rolled and tied it was rubbed with sea salt and a generous amount of black pepper, placed in a zip-lock bag and liberally doused with white wine. It marinated in the fridge for four days, being turned once a day to ensure all of it was exposed to the wine over the course of marination. The day before cooking it was removed from the marinade and dried off, then wrapped in a double layer of cheese cloth and put back in the fridge to dry overnight. The next day the meat was cooked in a hot smoker for two hours at 220F using a very light smoke of oak wood. It's not essential that the meat be smoked. It can be made with just a conventional oven, but a bit of smoke adds a lot to the overall flavour.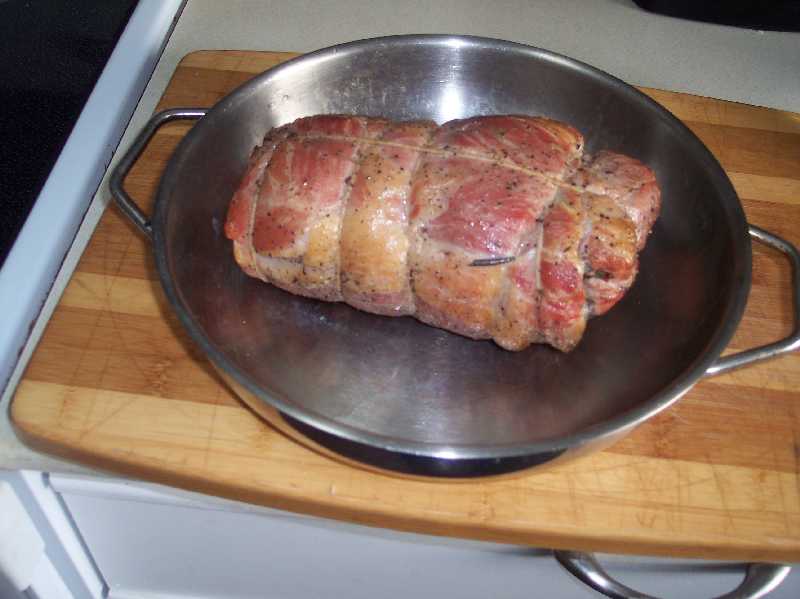 Before going to the oven after initial 2 hour smoking

After that it went into the oven for 2 more hours at 250F or until the internal temperature read 170F. After 5-10 minutes out of the oven it was wrapped in saran and allowed to cool down slowly before being placed in the fridge overnight. The meat is savoury and succulent with a bit of crunch from the fat that has turned to cracklings over the long cooking time. Redolent of garlic, fennel seed and rosemary, with some heat from the black pepper and a few chili flakes that were included in the seasoning, it packs an incredible amount of flavour into the 2 or 3 slices I used to make the sandwich in the photos below.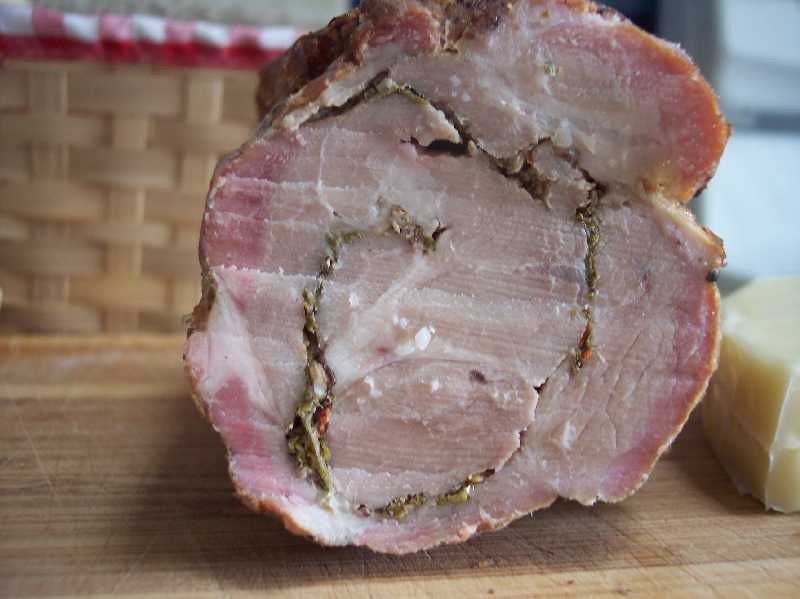 The sandwich is best if the meat and bread are warmed first before it's eaten and I'll usually put the cheese on the meat while its warming to melt it slightly. While it's not a true porchetta or porchetta sandwich in the authentic sense , it does make a very satisfying lunchtime snack.
Happy eating,
Franko