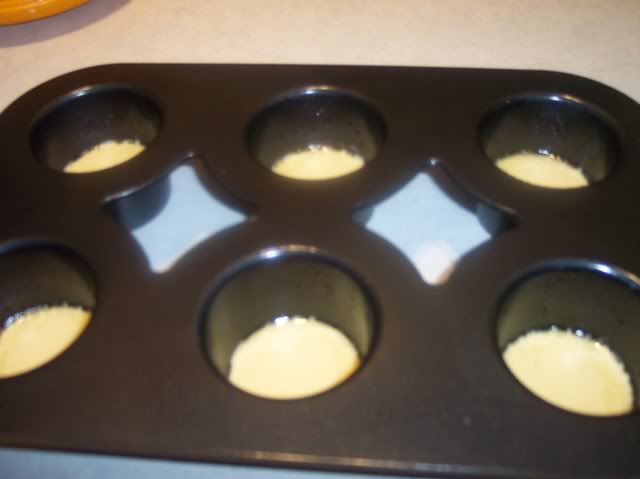 There are probably many that disagree with my recipe but I feel my pictures say it all, it works.
For my 6 fairly large puddings I used, almost as soon as I have had breakfast.
  2 large eggs right from the fridge
  1/3 cup flour, yesterday I used the same flour as I use for my bread
  and about 1/4 to 1/3 cup cold water right from the cold tap.