Sourdough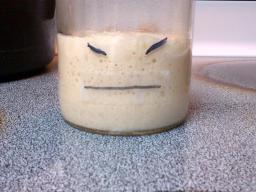 Hi All bread enthusiasts, tell me what you think, I appreciate all feedback and comments!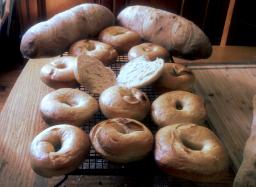 I have a problem: I need to lose approximately 100 pounds, but I also LOVE to bake bread...
Along with exercising more and counting calories, one of the things I'd like to do to facilitate this journey (and hopefully add some fun, too :) is come up with a few unique bread recipes that are:
1) Healthy
2) Interesting
3) Have some quality relevent to weight-loss/healthy living
Some things to get out of the way right off the bat:
I left a loaf (Sourdough with durum flour) to rise overnight in a banneton on my windowsill (it was quite cold there), then turned it out to bake, and it smacked down onto the sheet and flattened. Can I re-shape it and stick it in the fridge to rise again? I mill my own flour and used my last sprouted durum, I really can't throw this dough away! I'm so upset! 
Perhaps i can knead in some more starter to make it rise again, or can I just re-shape it and put it in the fridge to rise again? 
Heeelp! 
Milla 
Pages