Sandwich Thins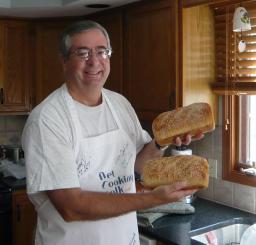 Has anyone tried to bake the Sandwich Thins yet? I saw there was a post but no one had tried it yet. I think I will attempt them with the sandwich bread recipe in Healthy Bread in 15 minutes.
Just wanting some feedback before trying; otherwise, I'll let you know how it turns out.
Sacrilege, I know, but...  I love the idea of these, because of the low carb count and the fact that they are sturdy enough (but not tough or hard) to hold even sloppy Joes.  However, if you have ever tasted them, you know they taste like chemicals, compared to homemade breads.