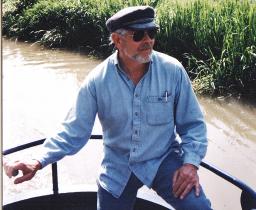 Watched Cook's American Test Kitchen on PBS today, and saw, what was for me, a very novel approach to making pastry dough.
The ingredients began with the usual: flour, butter, shortening, and cold water.
Then it got interesting. In addition to the water, an equal amount of vodka was added.
The result was a wetter than usual dough, that after the usual chilling, rolled out more easily, stayed together excellently, yet after baking was flaky and crisp.