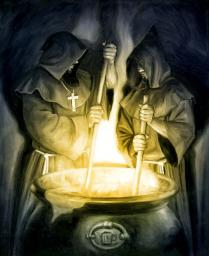 Ok, making bread got me to reading about bread making. Go figure.
I learned that women were making bread from beer yeast. They were making beer not for the sake of beer but more to safe guard water supplies. The left over yeast went for the their bread.
I'm going to make a sandwich bread tomorrow morning (http://www.thefreshloaf.com/handbook/buttermilk-and-honey-wholewheat-sandwich-bread) with Muntons Active Ale Yeast.