mozzarella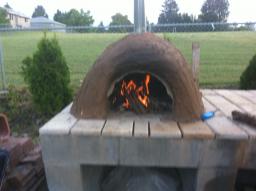 I wonder if anyone has tried baking bread with shredded Mozzarella cheese inside the dough
 Perhaps it's not a new idea but I thought it might taste good to through some cheese into the dough and that is what I did.
 Problem is that on dough of 3 cups of flour I put 1/2 cup of shredded cheese and although the bread comes out nice, it takes very long for the dough to rise, around 6 hours, and I wonder if the cheese interferes with the yeast
 Is shredded cheese not suitable for the yeast?

I hold Barbara Kingsolver responsible for the fact that I now own Ricki's Cheesemaking Kit.  In her book Animal, Vegetable, Miracle, Kingsolver somehow made cheesemaking sound like as much fun as making bread.  And maybe some people find it to be so.  To quote Hannibal Lechter, "I, on the other hand, do not."  The cheese it made was fine.  It just seemed like too much work to me.