Ciabatta bread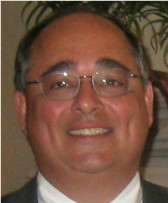 I found an old newspaper clipping from the New York Times 2/12/92 issue on Ciabatta.  The column by then Food Editor Florence Fabricant was called De Gustibus, a weekly feature in the food section. 
This article features Sarah Black of Tom Cat Bakery in Long Island City, NY.  There are two recipes: 1) Food Processor Ciabatta and 2) "Classic Ciabatta".  Sarah became intrigued by reading about it in "The Italian Baker" by Carol Field (1985).   I recall the "no knead food processor version" to be rather unique at the time this was published.
Finally after ignoring the company's documentation on baking bread with a micro/convection oven I think I have a good batch of bread.
This is from Jasons Quick Ciabatta Bread Recipe on this forum.
I did the normal recipe and put it in the refrigerator for about 10 hrs by 6 am it had tripled. I Fired up the convection oven to 450 that's all it will go. Heated the pizza stone and put 2 loaves on at a time. Closed the door in  1 minute intervals 3 times I sprayed with water and closed the door. Baked for For 12 - 15 minutes. Internal temp 205 degrees F