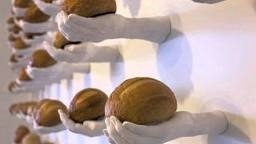 Hello bakers,
The HAINS HOUSE is offering 3-day Artisan Bread Baking Workshops. 
If you are looking for a bread get-away or maybe a nice baking gift for someone, this workshop at a farm B&B could be perfect.
Classes will be offered NOVEMBER 2-4th, 2012; JANUARY 25-27th, 2013, and FEBRUARY 22-24TH, 2013.
Pat has an Italian wood-fired Valoriani Oven in a beautiful, tranquil setting. The course includes lodging and all meals.