BBA Ciabatta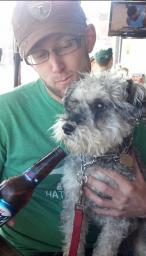 Hey all!  
This bread is turning out to be my go to bread.  I had a trip to see family on Sunday and decided to bring fresh rustic bread to a classic Italian dinner that evening.  On Thursday I made the biga pre-ferment.
for the Biga.
2.5 cups bread flour
teaspoon yeast
8 ounces water
Hi, I have a question about the BBA poolish version of ciabatta: it appears to me that the water ratio is quite off in the poolish version. The poolish recipe calls for 107 water (to 100 flour) (page 106),  and final recipe calls for 169 poolish, 100 flour, and 33.3 water. If I do all the math, it turns out that the hydration is just about 66%, which seem far too low. The biga ciabatta version seems much more reasonable at a hydration of like 75-80% or so, which is what I've seen previously.