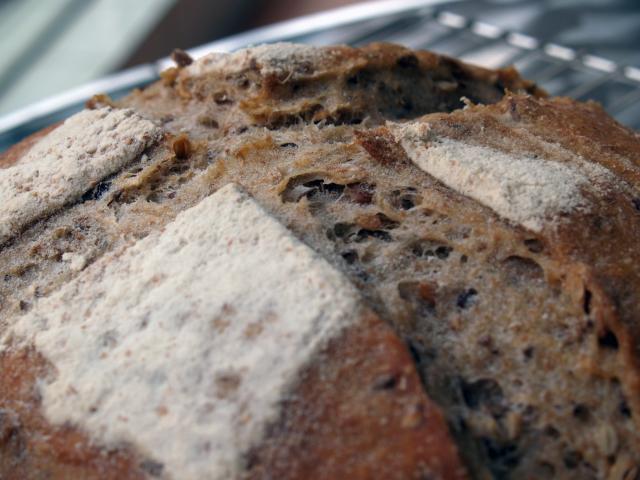 another 'a blessing of bread' recipe from maggie glezer. whole wheat apple challah. i baked one this afternoon and am letting the other rise in the refrigerator for 24 hours. this is supposed to enhance the flavor......it will be baked fresh right before erev rosh hashanah!
i think i let it overproof somewhat.....i didn't get a much of an oven spring.....not quite sure.....but the taste is very good nonetheless 
i think this one will be gone shortly!