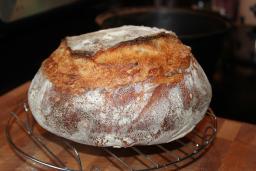 My wife and daughter love grain breads with plenty of seeds, so they challenged me to bake them one. 
I came across this recipe that looks delicious, but 2 thing concern me; the amount of yeast in this (32 grams of dry) and the hydration of 82%. 
Regarding the hydration, I've never baked anything with rye, or this amount of whole wheat so I am not familiar with the affect the absorbtion qualities will have on the final dough. My thinking is that if it's very wet, it will make it easier to fold in that much seed.