Hi,
I've just made some soft Italian rolls from Reinhart's BBA. They turned out nicely, springing up substantially in the oven, but all the loaves had the same flaw: a clear layer just under the upper crust of oversized air pockets and stretched-to-breaking-point gluten strands.
Here's a few pictures: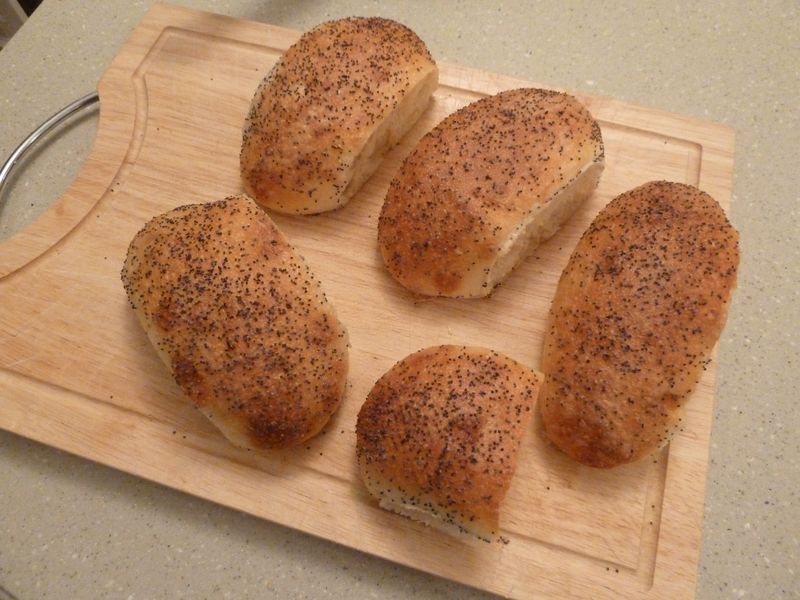 Rolls looked very nice and had a soft, golden brown crust.