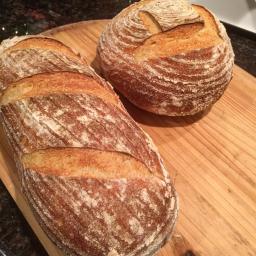 Need some help. I have the same oven as David does (the gas version I believe) and I have a horrid time getting that perfect oven steam. I know this is one of the biggest topics here. What I use:
Gas Oven set to 500F for 1 hour
1 tray of lava rocks placed at the bottom of the oven
I mist the oven with filtered water before peeling onto my stone
I also pour 1 cup of hot water in the pan after I peel
After 20 min, I flip oven to Convection @ 425F.