September 15, 2010 - 3:10am
Hamelman's Olive Levain **w/crumb**
This is a late bake of Hamelman's "BREAD" under levain breads. It is 90% White flour vs. 10% Wholwheat with 230g of Pitted olives.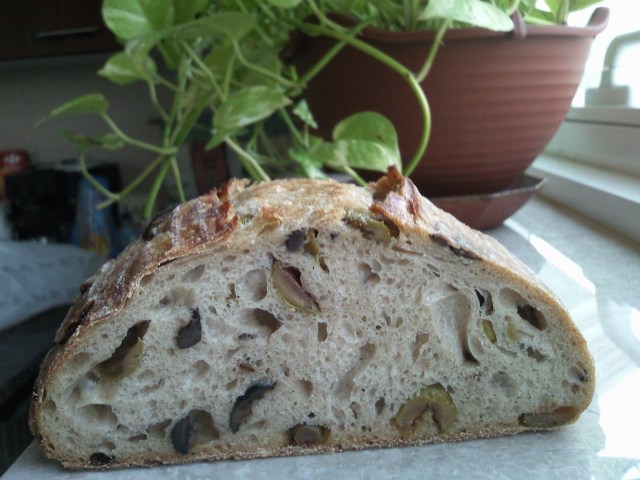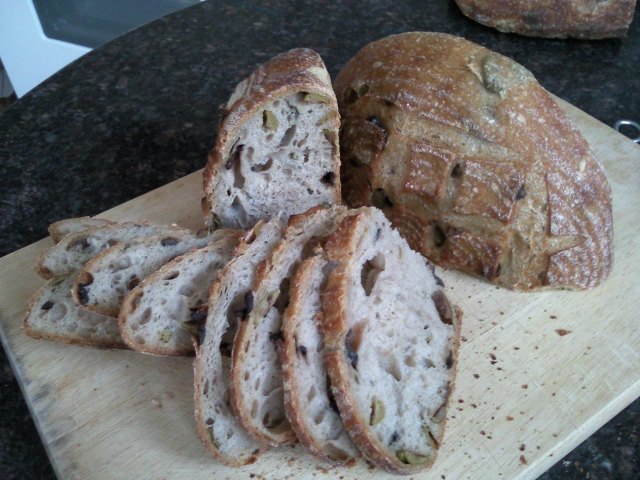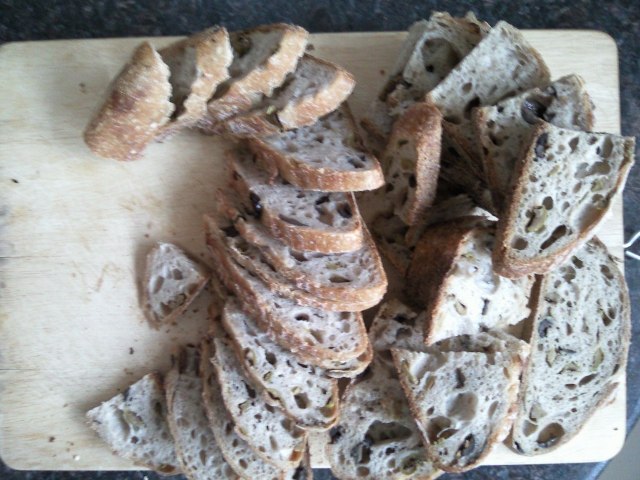 The loaves were fermented for 2.5 hours bulk, and immedietly retarded for 8 hours overnight at 50F (10c). I suspect the crumb will be tighter than i wish, because i believe the loaves needed an additional 1 hour fermentation prior to retarding.
Any ways, today i'll cut into them and find out!
khalid