Brown Levain with Scald and Sunflower seeds.
from my last posting i have the formula and some pictures.
this loaf was designed to use the regular SD formula i was given and with a Hamelman type scald.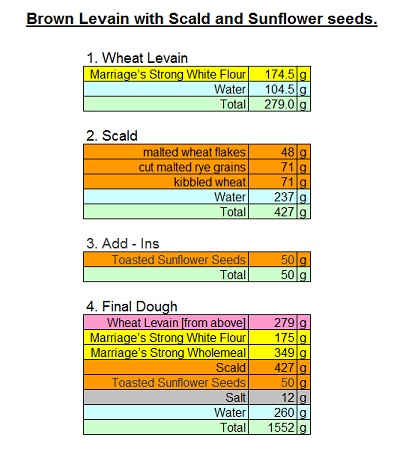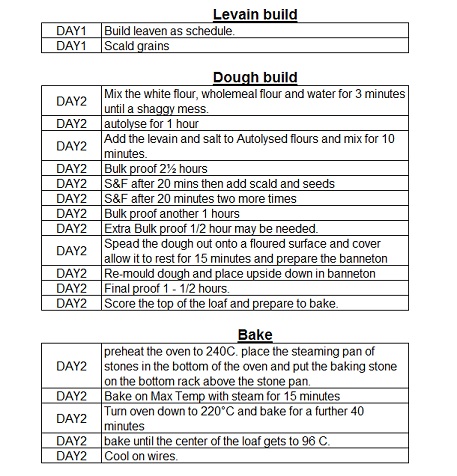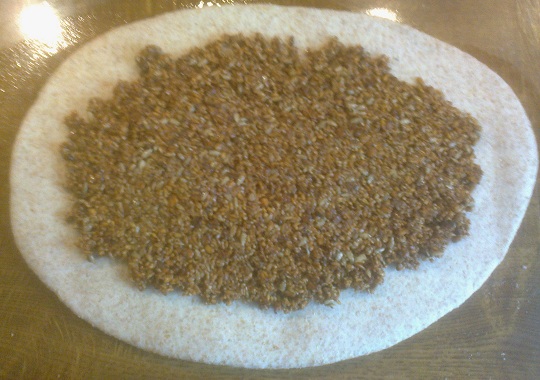 Scald added at first Stretch and Fold after 20 minutes.
there were two more Stretch and Folds one at 40 minutes and the final one at 60 minutes.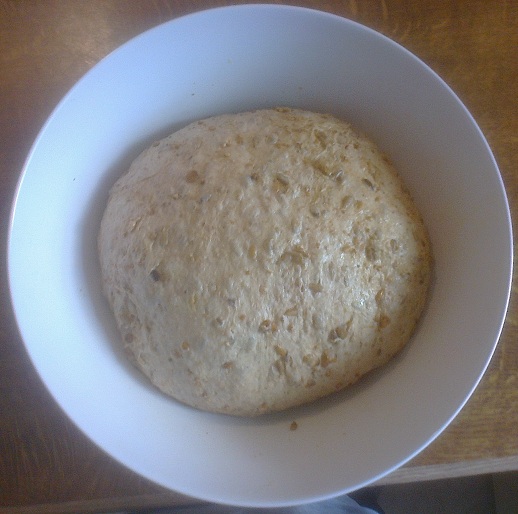 After second S&F.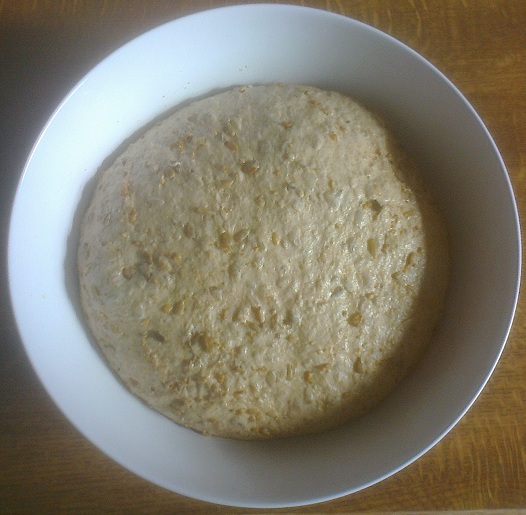 After Third S&F.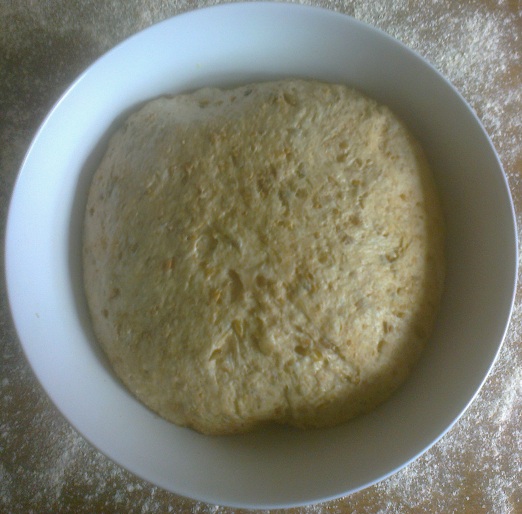 At end of bulk proofing after 2 1/2 hours.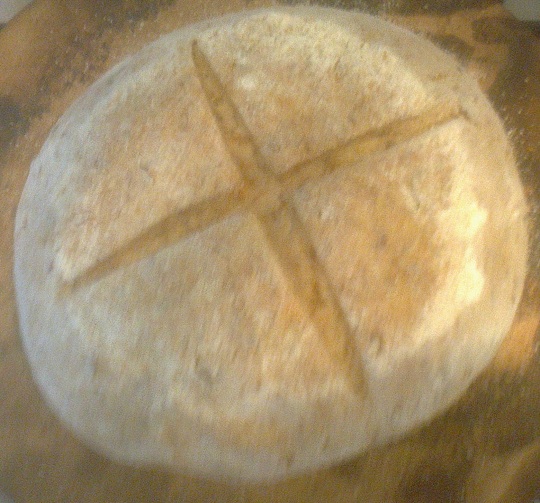 Scored and ready for the oven.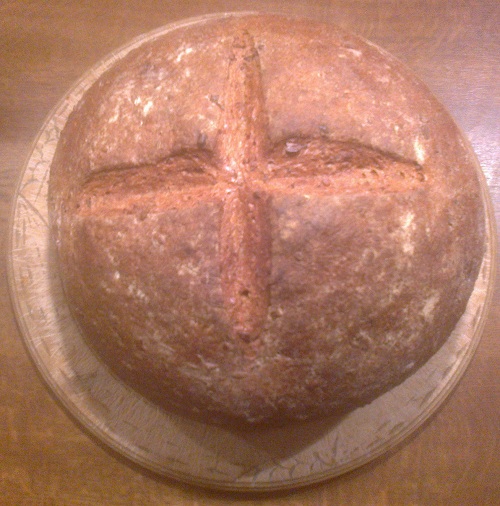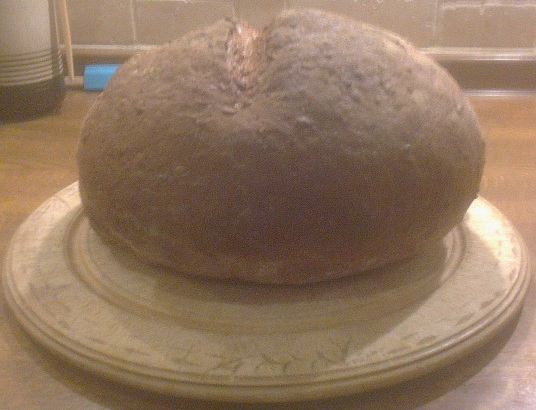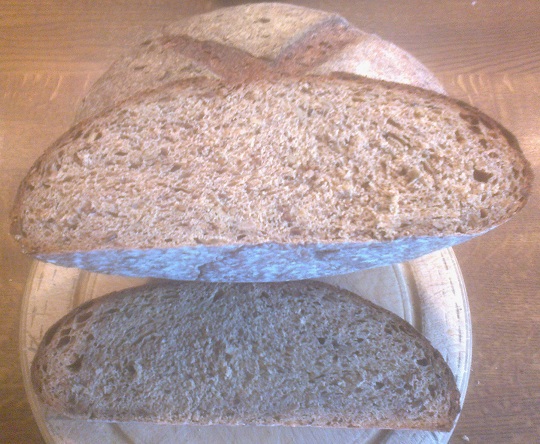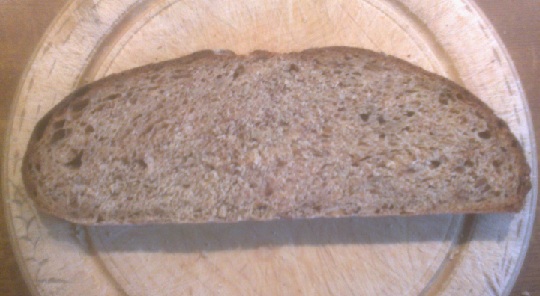 This has a great crust and crumb with plenty of grains and seeds.