w00t! I am a baker and I doth pwn!!
Hey all, I'm Jess. 21 year old apprentice baker at Bakers Delight in an undisclosed suburb in Melbourne, Australia. I've been doing this apprenticeship for 8 months now and it's really hard work but incredibly satisfying.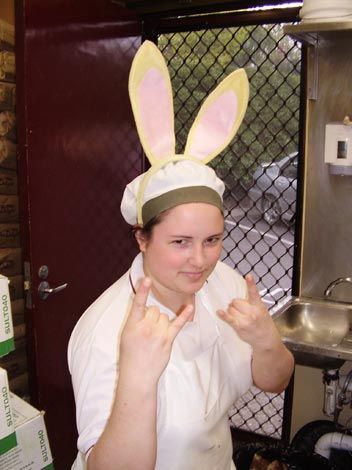 Me at Easter (normally I don't take photos of myself when I'm at work... there's too much to do).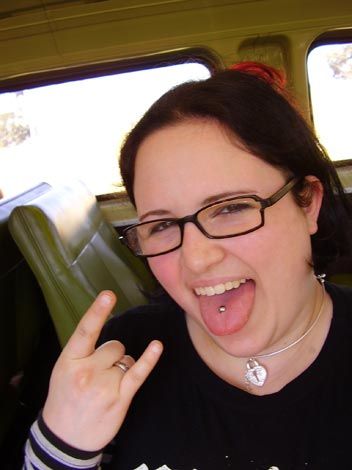 Me on a day off. (Btw I'm not obsessed with throwing up the horns... my girlfriend and I make that hand gesture whenever we say "w00t!")
I'm really interested in French and continental baking methods and recipes. I wouldn't mind going to France someday to work in a boulangerie, but until then I shall continue to hang out in suburban Melbourne and learn more about breadmaking at trade school.