Rye Sourdough with Spelt and soaker
Last week, I had some left over whole spelt flour, some corn meal, and some semolina in addition to a ripe Rye starter. Therefore, I decided to put them all to use in a new recipe as follows: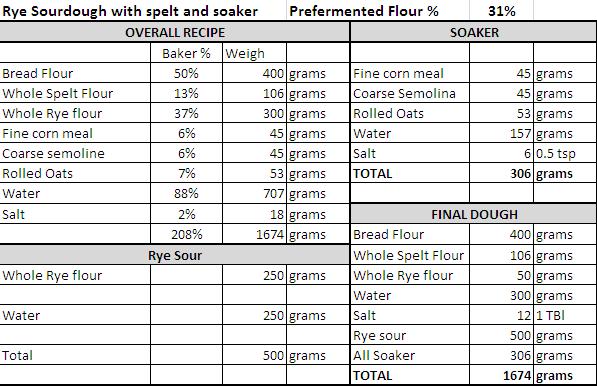 I have mixed all ingredients together, which was quite sticky to begin with but formed a coherent dough after being folded. The dough was folded once during the 2 hour bulk fermentation. Final fermentation was only 45 minutes. The water used in the soaker was at room temperature.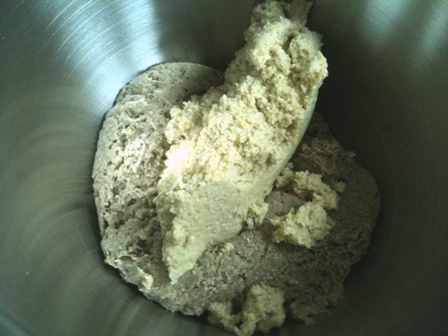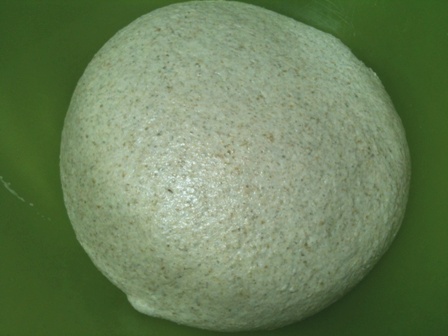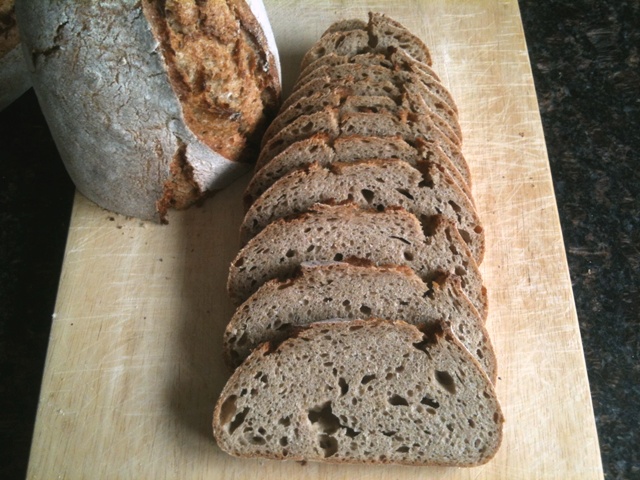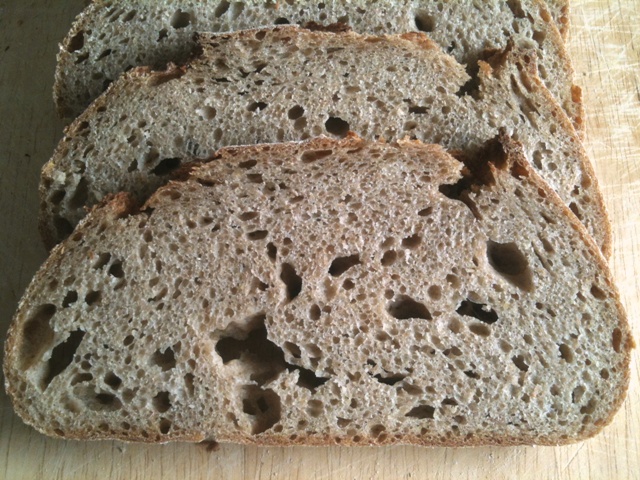 Due to the soaker, the aroma of this bread is really attractive. When cool, The crust was somewhat chewy, and the crumb slightly moist but not chewy. The flavor of this bread is earthy sweet and very pleasant. The crumb is close textured and compact due to all the whole grains, the bread might have benefited from extra lightness by increasing bread/all purpose flour.
I have eaten this bread thinly sliced with a spread of cheese, and it was fabulous. This bread keeps really well.