January 12, 2013 - 10:44am
Weekend baking: San Francisco Sourdough
I must admit that white bread is my favorite. I sometimes cheat it with rye bread, but only for a short while. I always return to my first and never ending love, as we've been in a good relationship so far as I can remember:) .When I was a little child, my grandmother used to say that if I don't eat white bread , the rest of the food won't feed me and I always paid attention to her sayings :).   
From all the white breads I've eaten, San Francisco is my all time number one:). I like its special sour taste when the crust meets the crumb inside your mouth and you think are in heaven:).
 I've tried the recipe several times, and even when the looks were bad, the taste was great.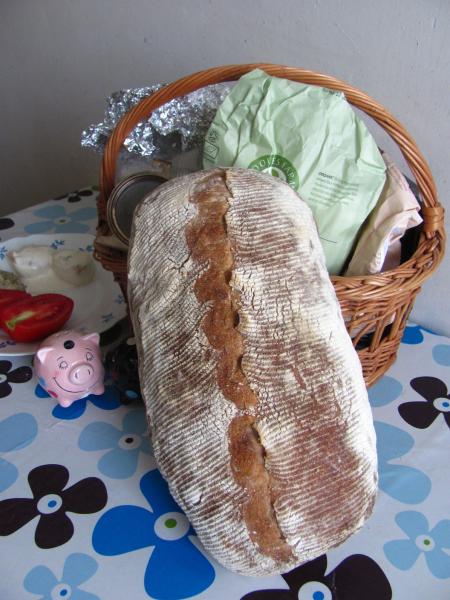 This weekend called again for a San Francisco Sourdough. I used Codruta's recipe (http://codrudepaine.ro/2011/11/san-francisco-sourdough-with-a-twist-i/) based on David  Snyder's recipe (http://www.thefreshloaf.com/node/15818/crackly-crust-amp-shiny-crumb-san-francisco-sourdough-abampp ).  I don't have a San Francisco bread starter. I've used my usual 100% starter and transformed it into a 69% one. I increased the hydration of the dough to 78% and accidentally increased bulk fermentation time to 3 ¼ hours, instead of 3, because... it was late at night and I fell asleep. I retarded the dough in the fridge for 14 hours, scored it and put it directly in the oven. First batch below: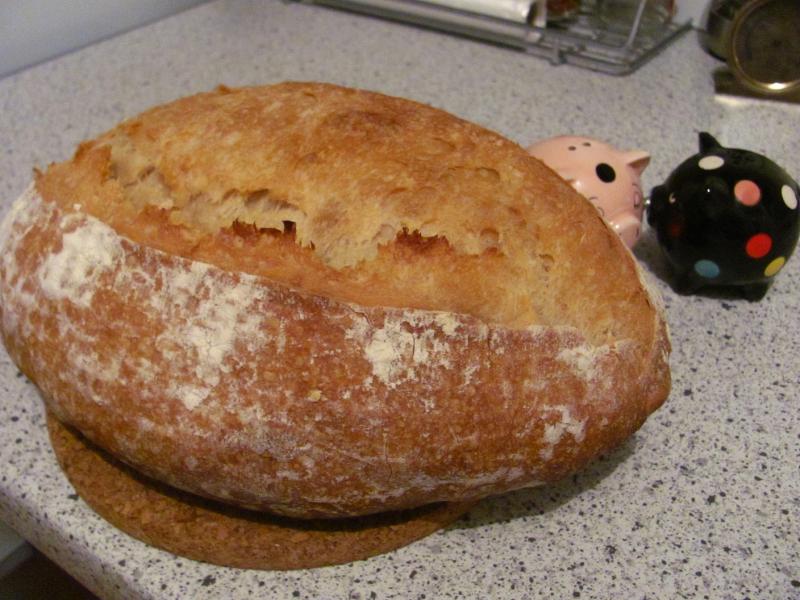 I like its looks and shape. Frankly, I would like a darker crust on the top, not on the bottom of the bread, but we can't always get what we want, can we? :) Next time maybe.
Second batch… well, I wanted to try a new scoring type, with 3 parallel cuts. It didn't turn out as good as I hoped... When I took the bread out of the oven it had 4 cuts instead of 3 :|. The 4'th was a crust break :(.  And I would also like a darker crust... the taste is great however :).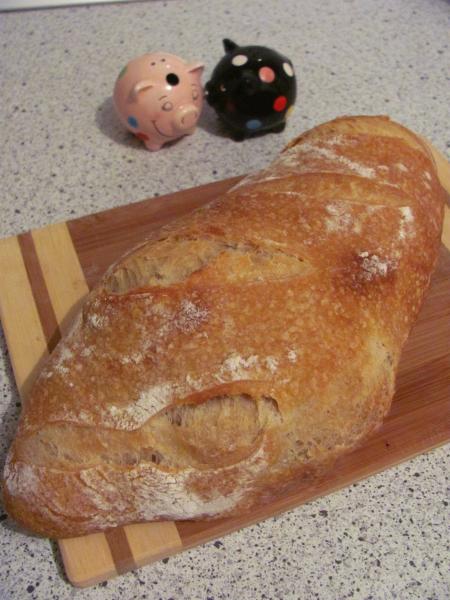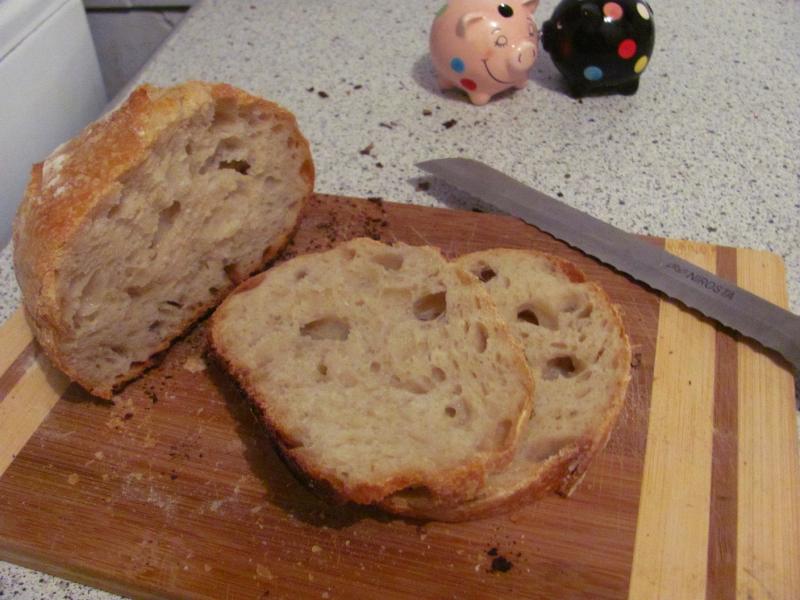 Nevertheless, San Francisco Sourdough remains my favorite bread.
May we all have a wonderful baking time!
Happy baker Andra :).