November 7, 2005 - 9:25pm
Despite my penchant for artisan breads, the bakery that I visit the most in town is the Hong Kong style Mei Sum Bakery.

Mei Sum Bakery, 8001 SE Powell Blvd., Portland, OR 97206, 503.777.3391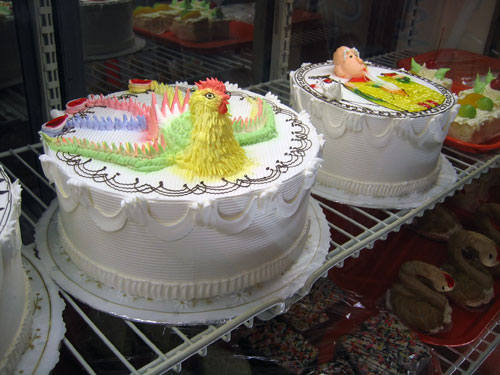 The cakes are very cool looking.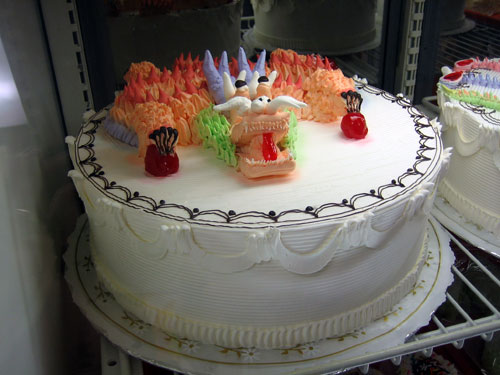 But I come for the buns! Pork buns, pineapple buns, raisin buns, onion buns.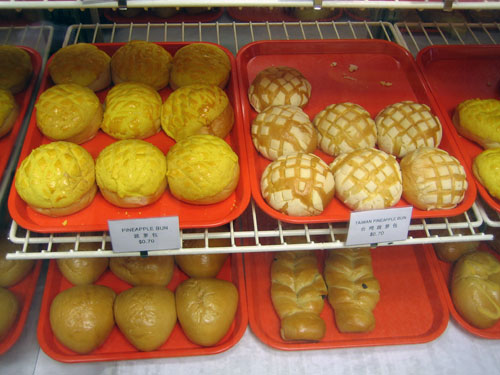 All very inexpensive, all very good. Hey, those buns look an awful lot like melon bread, don't they?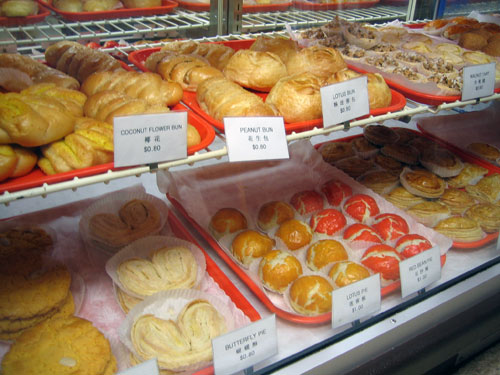 I have no idea what this says, but it is on the wall there and it is cute!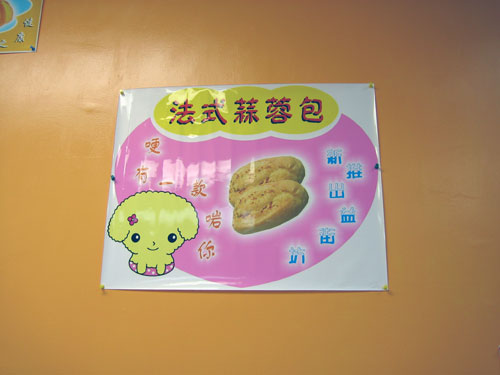 Oh yeah, and they have bubble tea too!